Covid 19 Financial Assistance for Entrepreneurs in India
Covid 19 Financial Assistance for Entrepreneurs in India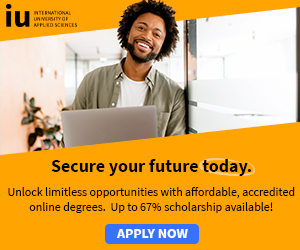 Covid 19 Financial Assistance for Entrepreneurs in India
Brihati Foundation's INC COVID-19 CHALLENGE (India). INC COVID-19 CHALLENGE is an initiative funded by Brihati Foundation to give opportunity to entrepreneurs of Gujarat (start-ups and MSMEs) who have the potential to come forward with solutions that can help in combating the crisis with financial assistance.
Brihati Foundation via .INC (Idea to Incorporation) aims to motivate young entrepreneurs to get started in entrepreneurship at an early stage.
With the intent of creating better societies and empowering communities, the foundation hopes to mentor entrepreneurs that have the ability to execute an idea that can make an impact on society.
The covid-19 pandemic is the defining global health crisis of time and the greatest challenge they have faced since a long time.
India is racing to slow the spread of the virus, however, the pandemic is moving like a wave— it is much more than a health crisis. By stressing everyone it touches, it is showing the potential to create devastating social and economic crises.
Gujarat is taking necessary steps to ensure that they are prepared well to continue to face the challenge and threat posed by the growing pandemic.
With active support of people, the Government is working along with hospitals, health carers, businesses and entrepreneurs to bring solutions.
However, with the recent record number of new positive cases every day, Gujarat is now one of the most affected states in the country.
They must, therefore, give more encouragement and support to entrepreneurs to come-up with faster and better solutions that can strengthen the crisis management and response.
Benefits Capital: Grant up to Rs. 5 lacs each
Connections: Stakeholders like suppliers/manufacturers, government units and other resources as needed
Consulting: Mentoring, planning, execution as needed
Criteria
Call for entries from entrepreneurs, to submit the application. Top 8 to 10 entries to be selected that meet the criteria and potential recognized based on the application
The shortlisted applicants will be requested to present a brief plan and likely impact it will create on people and society. An esteemed panel of jury will make the final decision based on the presentation & discussions
Depending on the requirement and the impact assessment, the grant size will be decided for each selected entrepreneur (which may vary from one to the other).

It will be purely a grant with no financial interest in the projects by any of the stakeholders of this program.
The grant will be sector agnostic and the solution can stem from any sector - services, manufacturing, healthcare, IT among others
The Foundation admires and respects everyone who submits the application to help the state in this hour of crisis.

No idea is bad, and therefore, there is no other judgment involved in the process. However, to best allocate the grant, the following framework may be used to prioritise projects besides the novel part of the idea /product /service:
Time commitment & competencies of the team
Readiness to go to market or towards the implementation & Scalability of products /scale of impact
Capital efficiency: Resources can be well utilized.

Ideas & Areas of work

Prevention of COVID-19 spread: All ideas that help reduce the spread of the disease, including digital tools, social distancing apps, contract tracing, telemedicine, education etc.

Testing: All ideas which can help scale testing for COVID-19, including new testing protocols, multi-stage testing frameworks, scaling current testing capacity etc.

Disease management at home: All initiatives where patients are supported via tele-medicine, provided healthcare services at home and guided to recover at home unless critically needed to go to hospitals

Enhanced support for healthcare workers & hospitals: All ideas that scale the availability of protective gear for healthcare workers, augment hospital capacity etc.

Management of critically ill patients: All ideas that help expand ICU capacity, including trained staff, ventilators, oxygen supply, beds, tools for tracking capacity etc.

Support for mental health: All ideas that provide mental health support to families of patients and the broader community If it helps in supporting any key local and state govt. initiative

Applications Accepted All Year Round!

For more information and application details, see; Covid 19 Financial Assistance for Entrepreneurs in India

Scholarships for Study in Africa » Scholarships for African Students » Undergraduate Scholarships » African Women Scholarships & Grants » Developing Countries Scholarships » Erasmus Mundus Scholarships for Developing Countries » Fellowship Programs » Funding Grants for NGOs » Government Scholarships » LLM Scholarships » MBA Scholarships » PhD and Masters by Research Scholarships » Public Health Scholarships - MPH Scholarships » Refugees Scholarships » Research Grants » Scholarships and Grants

Scholarships in Australia » Scholarships in Austria » Scholarships in Belgium » Scholarships in Canada » Scholarships in Germany » Scholarships in Italy » Scholarships in Japan » Scholarships in Korea » Scholarships in Netherlands » Scholarships in Switzerland » Scholarships in UK » Scholarships in USA

What is an Operating System? » Computer Shortcut Keys and their Functions » Keyboard Function Keys

Short Stories for Kids - Moral Stories – English Short Stories for Children - Moral Stories for Kids - Stories for Kids - Funny Story for Kids - Scary Stories for Kids - Really Funny Short Stories - Bedtime Stories Proverb Stories Powerful Motivational Quotes for Students » Success Quotes » English Short Stories for Kids

Cabin Crew Jobs & Career Advice » Secretary Job Description » Receptionist Job Description » Top 100 Interview Questions and Answers » How to Prepare for an Interview » How to Write a CV » How to Choose a Career » Computer Shortcut Keys and their Functions