Call for Grant Proposals in Central African Republic
Call for Grant Proposals in Central African Republic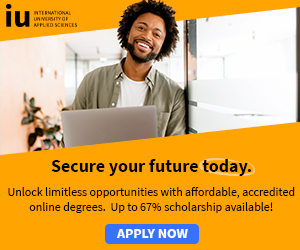 Call for Grant Proposals in Central African Republic
Small Grants for Interreligious Projects in the Central African Republic.
The International Dialogue Centre (KAICIID) has announced that it is awarding grants for a limited number of short-term, quick impact projects in the Central African Republic (CAR) with the aim to build bridges between communities of different religious, ethnic and identity backgrounds.
Active in the country since 2016, KAICIID has pushed for the establishment of operational and sustainable mechanisms to strengthen the capacity of religious leaders to prevent violence and engage in interreligious dialogue for reconciliation.
Funding Information
KAICIID will award grants for a few projects with contributions that range from 3.000 euros (minimum amount) to 10.000 euros (maximum amount).
Proposals will be evaluated by a committee in Vienna, based on specific selection criteria.
Priorities
The projects should focus on one or more of the following priorities:
Raising local awareness for interreligious dialogue
Promotion of social cohesion and reconciliation
Preventing/countering hate speech

Criteria

Organizations must be registered under CAR law in order to qualify.

In addition to the above criteria, due consideration will be given by the committee to the following:
Geographical scope: Depending on the specificity of each project, the focus can be placed on activities taking place at prefectural level outside of Bangui.
In particular, KAICIID is particularly encouraging registered grassroots civil society organisations, religious leaders and/or religious-based organisations operating out of Bangui to apply to this call.
The selected projects need to be fully and effectively implemented by the end of 2019.

Selection Criteria

Successful project proposals should fulfil most of the following requirements:
Capacity of the applicant: applicants should have relevant capacities at the technical and substantive level, as well as networking capacities, in order to effectively implement
projects on the ground;
Alignment with KAICIID's mandate (and notably its mission and strategic aims); Collaboration across religious lines: proposals that involve interfaith collaboration will receive priority;
Overall project impact (measured by the number of people reached or impacted by the project);
Clarity and practicality of the proposal (with reference to its objectives and deliverables);
Sustainability, replicability & scalability of the project: proposals that are sustainable or potentially replicable will be prioritized;
Gender sensitivity: proposals should target men and women equally and create an environment that is conducive to women's empowerment.

How to Apply

Applications should be transmitted online, via given website.

They should be accompanied by all 3 annexes, which can be downloaded also on the given page:

(1) the project proposal, as per this format; (2) a detailed budget, as per this budget; and (3) the workplan, as per this format.

Alternatively, the projects can also be submitted by sending the three above mentioned annexes via email at the address given on the website.

For more information and application details, see; Call for Grant Proposals in Central African Republic

Scholarships for Study in Africa » Scholarships for African Students » Undergraduate Scholarships » African Women Scholarships & Grants » Developing Countries Scholarships » Erasmus Mundus Scholarships for Developing Countries » Fellowship Programs » Funding Grants for NGOs » Government Scholarships » LLM Scholarships » MBA Scholarships » PhD and Masters by Research Scholarships » Public Health Scholarships - MPH Scholarships » Refugees Scholarships » Research Grants » Scholarships and Grants

Scholarships in Australia » Scholarships in Austria » Scholarships in Belgium » Scholarships in Canada » Scholarships in Germany » Scholarships in Italy » Scholarships in Japan » Scholarships in Korea » Scholarships in Netherlands » Scholarships in Switzerland » Scholarships in UK » Scholarships in USA

What is an Operating System? » Computer Shortcut Keys and their Functions » Keyboard Function Keys

Short Stories for Kids - Moral Stories – English Short Stories for Children - Moral Stories for Kids - Stories for Kids - Funny Story for Kids - Scary Stories for Kids - Really Funny Short Stories - Bedtime Stories Proverb Stories Powerful Motivational Quotes for Students » Success Quotes » English Short Stories for Kids

Cabin Crew Jobs & Career Advice » Secretary Job Description » Receptionist Job Description » Top 100 Interview Questions and Answers » How to Prepare for an Interview » How to Write a CV » How to Choose a Career » Computer Shortcut Keys and their Functions