Call for Applications for Food and Agriculture Grants in Zambia
Call for Applications for Food and Agriculture Grants in Zambia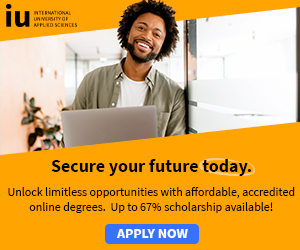 Call for Applications - Innovation Partnerships in Food & Agriculture - Zambia.
Prospero Zambia has announced a call for applications for the Innovation Partnerships in Food & Agriculture.
Prospero Zambia works with intervention partners in the small livestock, fruits and vegetables and legumes sectors to address market constraints that hamper sector growth, competitiveness and opportunities for SMEs.
These constraints include: Capital: Access to investment and working capital finance severely constrains the growth potential of SMEs throughout food and agricultural value chains. Innovative solutions around capital accessibility and provision for SMEs would have an inordinate impact on job creation and growth.
Capacity: Management capacity is an issue facing many production, value-adding and processing businesses in Zambia.
Lack of knowledge and understanding of cultivation practices limits the potential for smallholder farmers to diversify into new crops.
Connections: Poor physical (cross border) infrastructure and service provision (e.g. transport logistics and cold chain facilities) limit the potential of producers to access end-consumer markets including regional and international markets. Lack of cooperation between potentially complementary businesses further restricts business growth.
Compliance: Changing regulations, policy uncertainty (e.g. import and/or export bans) and limited understanding of domestic and international food safety standards and market preferences further deter local business growth.
Funding Information
Technical Assistance only: £5,000 to £50,000
Business Innovation (this can include some technical assistance): £5,000 to £100,000
Eligibility Criteria
Registered and tax-compliant for-profit organizations are eligible to apply. Individuals are not eligible.
All applicants must meet three basic conditions:
Zambian registered legal entity: All applicants must be registered with the appropriate authority as a legal entity in Zambia.
Tax registered and compliant: All applicants must be able to demonstrate that they are registered for tax and are in compliance with tax obligations.
Authorised business activity: All applicants must possess any relevant sector licenses or permits for their proposed business project.

Post-revenue: All applicants must be post-revenue and have a minimum trading history of 2 years.

Criteria

Prospero provides financial and/or technical assistance support to private sector companies willing to co-invest in innovative and scalable solutions that:
Addressing key sector constraints and having strong commercial foundations
Could help build companies' ability to (eventually) attract commercial impact investment
Improve climate resilience and nutrition through inclusive business models (focus on women and youth) within each of the three sub-sectors.
Support the establishment of value-chain consortiums in specific geographic areas to achieve scalable business growth and create a competitive agriculture sector with significant development impact.
Create and/or sustain quality jobs and income opportunities for low-income Zambians and/or marginalized populations (women, youth, people with disabilities and rural populations).

Apply by 31st October.

For more information and application details, see; Call for Applications for Food and Agriculture Grants in Zambia

Scholarships for Study in Africa » Scholarships for African Students » Undergraduate Scholarships » African Women Scholarships & Grants » Developing Countries Scholarships » Erasmus Mundus Scholarships for Developing Countries » Fellowship Programs » Funding Grants for NGOs » Government Scholarships » LLM Scholarships » MBA Scholarships » PhD and Masters by Research Scholarships » Public Health Scholarships - MPH Scholarships » Refugees Scholarships » Research Grants » Scholarships and Grants

Scholarships in Australia » Scholarships in Austria » Scholarships in Belgium » Scholarships in Canada » Scholarships in Germany » Scholarships in Italy » Scholarships in Japan » Scholarships in Korea » Scholarships in Netherlands » Scholarships in Switzerland » Scholarships in UK » Scholarships in USA

What is an Operating System? » Computer Shortcut Keys and their Functions » Keyboard Function Keys

Short Stories for Kids - Moral Stories – English Short Stories for Children - Moral Stories for Kids - Stories for Kids - Funny Story for Kids - Scary Stories for Kids - Really Funny Short Stories - Bedtime Stories Proverb Stories Powerful Motivational Quotes for Students » Success Quotes » English Short Stories for Kids

Cabin Crew Jobs & Career Advice » Secretary Job Description » Receptionist Job Description » Top 100 Interview Questions and Answers » How to Prepare for an Interview » How to Write a CV » How to Choose a Career » Computer Shortcut Keys and their Functions