Bertha Fellowships for Activists and Investigative Journalists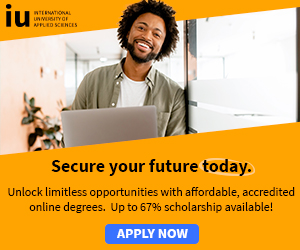 Bertha Fellowships for Activists and Investigative Journalists
Free Scholarship + Free Tablet! - Every Registered Student Receives a Free Scholarship and Tablet!*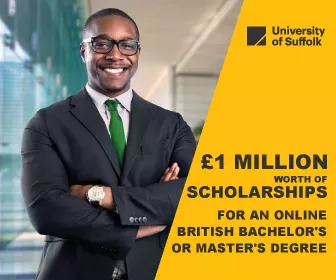 Bertha Fellowships for Activists and Investigative Journalists
The Bertha Foundation has launched the second Bertha Challenge - an opportunity for activists and investigative journalists to spend a year deep-diving into one pressing social justice challenge.
Successful applicants will receive non-residential paid fellowships and project budgets to work independently and together to:
INVESTIGATE the causes of and solutions to the annual Bertha Challenge
AMPLIFY their findings to a wider targeted audience
CONNECT with diverse stakeholders for information, support and sustainable impact
The second Bertha Challenge will begin in July 2020 with a focus on their global climate and ecological crises, specifically supporting Bertha Fellows to answer the following question:

How is the relationship between profit and politics contributing to their interconnected climate and ecological crises and what can activists and investigative journalists do to address this?

Benefits
Income for each Bertha Fellow for one year, not exceeding USD $60,000 and commensurate with the applicant's current or equivalent salary at the host organization - ideally a media outlet for an investigative journalist and an NGO, community organization or social movement for an activist.
Project funding of up to USD $10,000 for each Bertha Fellow to produce a culminating product that responds to the question posed by the Bertha Challenge.

Directed toward a specified target audience, this could be a series of articles, videos, podcasts, games or drama productions, for example. Bertha Fellows working together will have the option to pool their project funding to produce on a larger scale.
A connect fund specifically designed to encourage collaboration between fellows.

Training through regular webinars, with topics on a range of issues from current debates around the climate crisis and ecological collapse to methods of investigation, methods of communicating findings through news media, storytelling, popular education and more.

Peer and mentor support in the form of regular virtual check-ins with Bertha staff and a cohort of Bertha Fellows.

Like many fellowships, the Bertha Challenge aims to provide space for personal development. However, they also believe that work is most impactful when it is done in collaboration with peers conducting similar work on a sustained basis.
Network development through the global cohort of Bertha Fellows and exposure to relevant partners within and beyond the Bertha network, including their legal partners in the Bertha Justice Network, many of whom are at the forefront of creating legal strategies to address the climate crisis. Bertha can also support in strengthening local networks.
Global convenings of Bertha Fellows and selected guests at the start (July 2020) and end (June 2021) of the Bertha Challenge.

Eligibility Criteria

Investigative Journalist Criteria:
Mid-career journalists with at least five years' experience and a track record and passion for doing investigative journalism.
Strong connections to a diverse range of people or groups working in the field of ecological breakdown and climate crisis including social movements, community organizations, NGO's, academics, scientists etc.
Research ability, comprehensive understanding of the political landscape concerning the subject matter, understanding of the law(s) and political structures determining policy direction and power and the ability to work independently.
Affiliation to an appropriate host media organization that could publish/broadcast work produced during the Bertha Challenge.

Activist Criteria:
At least five years' experience working with activists, social movements, grassroots and community organizations, social justice organizations or campaigns.
Strong connections to a diverse range of groups working in support of climate and ecological justice in the fellow's city, country or region including with social movements, community organizations, NGOs, academics, journalists, progressive government officials etc.
Experience in developing organizing tools or popular educational products and materials including training courses, publications, pamphlets, films, podcasts, arts, theater productions, etc.
Experience in using research, media and the law in advocacy.
Affiliation to an appropriate host organization to amplify work produced during the Bertha Challenge.

Apply by 10th February.

For more information and application details, see; Bertha Fellowships for Activists and Investigative Journalists

Scholarships for Study in Africa » Scholarships for African Students » Undergraduate Scholarships » African Women Scholarships & Grants » Developing Countries Scholarships » Erasmus Mundus Scholarships for Developing Countries » Fellowship Programs » Funding Grants for NGOs » Government Scholarships » LLM Scholarships » MBA Scholarships » PhD and Masters by Research Scholarships » Public Health Scholarships - MPH Scholarships » Refugees Scholarships » Research Grants » Scholarships and Grants

Scholarships in Australia » Scholarships in Austria » Scholarships in Belgium » Scholarships in Canada » Scholarships in Germany » Scholarships in Italy » Scholarships in Japan » Scholarships in Korea » Scholarships in Netherlands » Scholarships in Switzerland » Scholarships in UK » Scholarships in USA

What is an Operating System? » Computer Shortcut Keys and their Functions » Keyboard Function Keys

Short Stories for Kids - Moral Stories – English Short Stories for Children - Moral Stories for Kids - Stories for Kids - Funny Story for Kids - Scary Stories for Kids - Really Funny Short Stories - Bedtime Stories Proverb Stories Powerful Motivational Quotes for Students » Success Quotes » English Short Stories for Kids

Cabin Crew Jobs & Career Advice » Secretary Job Description » Receptionist Job Description » Top 100 Interview Questions and Answers » How to Prepare for an Interview » How to Write a CV » How to Choose a Career » Computer Shortcut Keys and their Functions