ACF Solidarity Funding for African Artists and Cultural Organisations
 ACF Solidarity Funding for African Artists and Cultural Organisations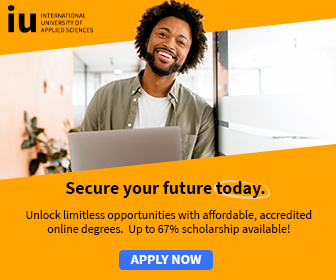 ACF Solidarity Funding for African Artists and Cultural Organisations
ACF Solidarity Fund for African Artists & Cultural Organizations (SOFACO).
The African Cultural Fund (ACF) is currently accepting applications for its Solidarity Fund for African Artists & Cultural Organizations (SOFACO) in order to support creation and resilience to African artists facing the COVID-19 crisis.
Types of Project
For this first call "Special Covid-19 / Artist", ACF supports requests in the following two categories of projects:
Category 1: Applications for subsistence grants
These are requests made by any artist or creator in a situation of vulnerability to the Covid-19 crisis. These requests relate to food grants, health grants and professional grants.
Category 2: Requests for assistance to creation These requests relate to artistic creation or innovation projects adapted to the context of Covid-19 in Africa.
Funding Information
For any request made within the framework of this call, the amount to be granted by the ACF is 2,000 (Two thousand) US Dollars per artist.
The funding covers a period between 4 months minimum and 6 months maximum.

Geographic Coverage

The present call covers all African continent countries.

Eligibility Criteria To be eligible, applicants must meet the following conditions:
Be an artist with at least five years of experience, practicing and residing in Africa (proof required);
Hold an artist card or equivalent document (provide a copy of the card or document); Provide a document showing your biography, your artistic career, your artistic approach and an overview of your artistic works (3 pages maximum);
Demonstrate a situation of vulnerability (or a shortfall) arising from the Covid-19 health crisis;
Submit a project request for subsistence (food grant, health grant or professional grant) or for assistance to creation (artistic creation or innovation within the context of Covid-19).
Provide a letter of recommendation from at least one recognized reference person in the discipline you practice (pointing out the need and urgency to support you).

Selection Criteria

The selection procedure follows five (05) steps:
Recording and filing of files;
Administrative examination of requests;
Assessment by the award committee (Jury);
Approval of the list of selected projects;
Approval of funding allocation.
Applications will be assessed by an independent selection committee made of professionals working in the African cultural sector and knowledgeable of the artistic realities in the different African regions.

Evaluation Criteria The selection committee will assess the applications using four (04) criteria:
Originality/innovation/creativity of the project or concept;
Technical quality of the application;
Financial quality of the project;
Relevance to the current African or regional context and/or to the situation of the Covid-19 (situation of vulnerability of the artist compared to the Covid-19).

Apply by 30th June.

For more information and application details, see; ACF Solidarity Funding for African Artists and Cultural Organisations

Scholarships for Study in Africa » Scholarships for African Students » Undergraduate Scholarships » African Women Scholarships & Grants » Developing Countries Scholarships » Erasmus Mundus Scholarships for Developing Countries » Fellowship Programs » Funding Grants for NGOs » Government Scholarships » LLM Scholarships » MBA Scholarships » PhD and Masters by Research Scholarships » Public Health Scholarships - MPH Scholarships » Refugees Scholarships » Research Grants » Scholarships and Grants

Scholarships in Australia » Scholarships in Austria » Scholarships in Belgium » Scholarships in Canada » Scholarships in Germany » Scholarships in Italy » Scholarships in Japan » Scholarships in Korea » Scholarships in Netherlands » Scholarships in Switzerland » Scholarships in UK » Scholarships in USA

What is an Operating System? » Computer Shortcut Keys and their Functions » Keyboard Function Keys

Short Stories for Kids - Moral Stories – English Short Stories for Children - Moral Stories for Kids - Stories for Kids - Funny Story for Kids - Scary Stories for Kids - Really Funny Short Stories - Bedtime Stories Proverb Stories Powerful Motivational Quotes for Students » Success Quotes » English Short Stories for Kids

Cabin Crew Jobs & Career Advice » Secretary Job Description » Receptionist Job Description » Top 100 Interview Questions and Answers » How to Prepare for an Interview » How to Write a CV » How to Choose a Career » Computer Shortcut Keys and their Functions