European Master in Comparative Local Development Scholarships
by Nkwai Godlove Nkanya
(Worcester, Western Cape, South Africa)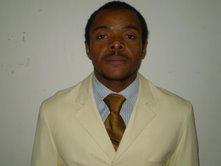 I write to request for the application form for European Union scholarship for MSc in Rural Development.
I am a graduate in Anthropology and Sociology and I have been working with a community Development Association of my Ethnic group.
Thank you
*********
For More Information, Kindly Visit; European Master in Comparative Local Development Scholarships Website
Lucy
Join in and write your own page! It's easy to do. How? Simply click here to return to Scholarships & Grants FAQ.