Volunteer in Kenya Program Locations - International Volunteer Opportunity - Volunteer Overseas
The volunteer in Kenya program Locations include: Nairobi, Nakuru and Nanyuki. More volunteer destinations are available with special arrangements.
Requirements to volunteer in Kenya
Volunteers must:
Be 18 years and older
Have no major health issues
Experience may be required for HIV and AIDS counseling program
The Medical and Health Volunteer Program may require a medical background, unless you intend to perform general duties like drug packing etc.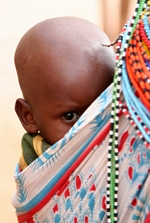 Get a police check from your home country prior to arrival.

The Volunteer in Kenya Program is open to applicants worldwide. Applicants can participate as individuals, families, or couples.

Volunteer Program Schedule

There is no minimum duration of stay for our volunteer program. Volunteers can stay up to six months. A stay beyond six months is possible with special arrangements.

Our volunteers can arrive at any time during the month and the volunteer work starts the following day. Some programs such as teaching may require a 4 week minimum commitment. Also note that school holidays in Kenya are in April, August and December. No school teaching takes place during these months.

Cost of Volunteer in Kenya Program

Application Fee: USD $100.00. Application fee covers administration, program information, communication and the cost of collection from the airport.

Kenya Volunteer Program Fee in USD:
Cost for 2 weeks or less $400.00
Cost for 3 weeks $500.00
Cost for 1 month $600.00
Cost for 6 weeks $800.00
Cost for 2 months $1,000.00
Cost for 10 weeks $1,200.00
Cost for 3 months $1,400.00
Cost for 4 months $1,800.00
Cost for 5 months $2,200.00
Cost for 6 months $2,500.00

Click here for a Currency Converter.

The volunteer program fee covers in-country orientation, training, meals and accommodation during placement, and supervision.

The costs you need to meet are:

Your flight to and from the country, visa fees, vaccinations, and travel insurance, and airport taxes. You will also need a weekly budget of around US$20 to cover your expenses like bottled water, personal costs, public transport, beverages and entertainment.

Typical Living Arrangements are:
Home-stays