Newton Fund Researcher Links Travel Grants for South Africa
Newton Fund Researcher Links Travel Grants for South Africa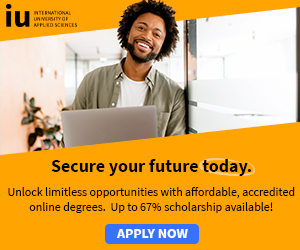 Newton Fund Researcher Links Travel Grants for South Africa
Applications are now open for Newton Fund Researcher Links Travel Grants which will provide financial support for early-career researchers to undertake an international research placement to strengthen links for future collaboration, build research capacity in developing economies, and enhance the researcher's career opportunities.
Researchers that reside in the partner country can apply for funding to visit a university or research institution in the UK.
These grants are funded under the Newton Fund, a UK Government initiative funded by the Department for Business, Energy and Industrial Strategy (BEIS), together with partner funders from around the world.
The Fund aims to promote the economic development and welfare of either the partner countries or, through working with the partner country, to address the problems of low-income and vulnerable populations.
Objectives of Newton Fund Researcher Links Travel Grants for South Africa All Newton Fund Researcher Links Travel Grants have the following three overarching objectives:
Support international development-relevant research – Travel Grants are intended to support research areas relevant to the economic development and social welfare of partner country.
Contribute to capacity building of early career researchers – The proposal should include a description of the capacity building potential of the project (both for the individual applicant, and other potential beneficiaries), and the longer term impact that the project could achieve.
Establish new research links or develop existing links – Travel Grants are intended to either support new links, or to develop existing links with the potential for longer term sustainability.

Applications to return to the research group where the applicant carried out their PhD research or have previously taught will only be considered if they clearly demonstrate the latter.

Newton Fund Researcher Links Travel Grants for South Africa - Priority Areas
Agriculture, (e.g. irrigation, crop yields)
Climate and environment, (e.g. climate change, green technology, sustainable development, ecosystem services, resource scarcity)
Sustainable energy for all
Education research and innovation for development
Economic growth, (e.g. equitable growth, financial sector development, private sector development) Health, (e.g. HIV/AIDS, malaria, tuberculosis, neglected tropical diseases, child mortality, maternal health) Water and sanitation
Food and nutrition (including food security)
Demographic change and migration
LRural and urban development Infrastructure (including civil engineering, information and communication technologies, big data for social and economic development)
Humanitarian disasters and emergencies, disaster risk reduction
Resilient and connected communities
Governance, society and conflict, (e.g. transparency, accountability, effective institutions, land and natural resource rights, poverty alleviation, social development, structural inequalities, violence and security, peace building, civil society)
Development-relevant data collection, quality and access (including administrative data and macroeconomic statistics).

Partner Country

South Africa

Newton Fund Researcher Links Travel Grants for South Africa - Eligibility Criteria
Applicants must be based either in the partner country listed above, and be affiliated with a recognized publicly funded research establishment or public or private Higher
Education Institution. For-profit organizations are not eligible to receive any grant funds.
Travel may only be from the partner country to the UK.
Generally Travel Grants are only open to early-career researchers.

How to Apply

Applicants must submit a completed online application form via the British Council system.

Apply by 9th August.

Scholarships in Australia » Scholarships in Austria » Scholarships in Belgium » Scholarships in Canada » Scholarships in Germany » Scholarships in Ireland » Scholarships in Italy » Scholarships in Japan » Scholarships in Korea » Scholarships in Netherlands » Scholarships in Switzerland » Scholarships in UK » Scholarships in USA KCSE Results » KCSE Results Top 100 Schools - Kenya Certificate of Secondary Education – KCSE » KCSE Top 100 Candidates » Kenya Certificate of Secondary Education – KCSE » KNEC - Kenya National Examinations Council » Secondary Schools in Kenya » KNEC - Kenya National Examinations Council » Free KNEC KCSE Past Papers » KCSE Results Per School

Kenya Scholarships for Undergraduate Students » Kenya Scholarships for Postgraduate Students » Undergraduate Scholarships for Kenyan Students » Kenya Undergraduate Scholarships » Full Undergraduate Scholarships for Kenyans » Kenya Postgraduate Scholarships » Scholarships & Grants » Undergraduate Scholarships » Universities in Kenya » Kenya Universities and Colleges Central Placement Service (KUCCPS) » Colleges in Kenya » KASNEB Registration & Results » Secondary Schools Scholarships in Kenya » Undergraduate & Graduate Scholarships for Kenyans

Free KCSE Past Papers » KNEC Past Exams » Free Downloads » KCSE Papers & Marking Schemes

For more information and application details, see; Newton Fund Researcher Links Travel Grants for South Africa

Your first paragraph ...