Be the First to Get Your matric results! How to Get Your Matric Results Online and Via SMS. Click Here!
After the most difficult year for matrics, the results of the Matric Class of 2020 are down by 5% when compared to last year.
The matric results dropped from 81,3% in 2019 to 76.2% in 2020. A number of experts have predicted that covid will have a big impact on the matric results. But students and teachers still hoped that all the extra work they did would deliver the same results as the previous year.
Northern Cape: 66%

Motshekga said that the national provincial pass rates are also partially skewed as they included 'progresses learners' who would not typically have written matric exams in a traditional school year.

The matric examinations started on 5 November 2020 and the final papers were written on 15 December 2020.

The later start, the Basic Education Department said, allowed schools and learners adequate time to cover the curriculum.

Marking of the 2020 matric exams started on 4 January 2021 and involved 45,000 matric exam markers, 216 question papers, and over 10 million scripts.

This was the seventh cohort of candidates to write the NSC examination that is aligned to the national Curriculum and Assessment Policy Statement (CAPS), a curriculum which is benchmarked against international standards.

Where to find matric exam results today

As we kick off the new year students (and parents!) are anxiously awaiting the exam results. Public and private schools have different ways of releasing results, but whether you're an NSC or an IEB student, we've got you covered. Watch this space for all the relevant 2020 dates - we'll update as we receive news and information.

Results released

Matric results will be released on 8 January 2020 for government schools and on 7 January 2020 (midnight) for IEB schools. All provinces are currently expected to release the results on the same day.

Where to find your matric results:

• Newspapers

A representative of the Dept of Basic Education told us they no longer make newspapers a priority to release results, but some newspapers will still publish them.

• IEB SMS line

IEB Learners can provide the IEB with your phone number and on the day of the results, they will send an SMS. You register for this service by sending an SMS to 35135, including your ID number and exam number.

• NSC SMS line

For public schools you can register via SMS by sending your ID number and Exam number to 35658. You will receive a confirmation SMS and on the day of the results you will get an SMS with your results.

• Use the USSD service

Dial *120*35658# and answer some questions, then enter your ID number. You'll receive your results per subject after you've completed the process. You'll have the option to opt in or out to comply with the Protection of Personal Information Act. USSD rates apply.

• Pick up at school

Go to your school on the day the results are released and collect them in person. Please note: Withholding school reports, for any reason, is against the law.

• Department Website

You can also visit the national Department of Basic Education site. There will be a box to enter your exam number and the results will reflect on the website.

What to do if you've failed?

If a learner fails they have the choice of rewriting the exam of the failed subjects in May or June or they can choose to repeat the whole matric year. In both cases, the Department of Basic Education says the student should go to their respective schools on the day that results are released to register for the next step.

Good luck!

https://www.parent24.com/Learn/School-exams/find-your-2019-matric-exam-results-here-20191119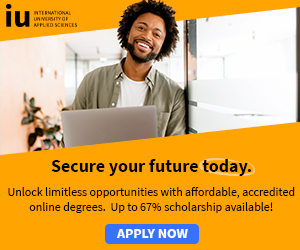 ---
2019 Matric Results: 'Sad story' as schools with zero passes increase
Johannesburg - More schools have joined the ranks of public schools with no learners passing matric.
Mathanzima Mweli, the director-general of the Department of Basic Education, announced that schools with 0% passes increased from 12 in 2018 to 16 in the 2019 matric results.
Speaking at the 2019 matric results release ceremony, Mweli described the increase as a "sad story".
Schools recording no passes seem to be a permanent feature in South Africa.
In 2016, there were 18 schools that obtained a 0% pass rate and in 2017, there were nine schools. But the 0% pass schools were not the only shame of the basic education system.
Scores of schools have as few as 20% of their matric learners passing.
Mweli said the department has a radical plan to improve performance in schools with poor performance.
"Some of us are going to live in those schools that are not performing to make sure that they are performing," said Mweli.
Publicly available evidence showed that all poorly performing schools were badly resourced.
These schools had low learner numbers and therefore insufficient teachers.
The Star reported previously that almost all schools that performed badly in the 2018 matric results had low learner numbers.
The 12 schools that achieved 0% had fewer matrics sitting in exams.
Because of low learner population, the affected schools had fewer teachers as the department uses a model that allocates teachers based on the number of learners at a school.
Unions have decried the model for years.
None of the 0% schools in 2018, three in Limpopo and nine in KwaZulu-Natal, had more than 20 learners sitting for exams for the 2019 final exams.
Fewer learner numbers was also a common feature among schools achieving under 20% and lower in 2018. These included Mgwempisi Combined in KwaZulu-Natal, which obtained 20% out of 25 that wrote.
Unions blamed the model, saying it excluded learners in small, rural schools from attaining quality education.
Mugwena Maluleke of the SA Democratic Teachers' Union (Sadtu) said: "You have a situation where schools qualify for a teacher-learner ratio of 1:35. With learners that are 10 or 20 in a school, many do not fall in that category.
"You find that learners in those schools are taught by one or two teachers for all subjects."
At the time, the department said it had a plan to address the crisis.
"We've been closing them down. We've been rationalising and merging them," spokesperson Elijah Mhlanga said.
He cited the construction of public boarding schools in Mpumalanga as one of the interventions.
"When a school is small it might have just three teachers. You can't give them more because one teacher could be teaching two learners in a classroom.
"You can't give each learner their own teacher. Rationalisation and merging has to help us address this issue," Mhlanga said.
https://www.iol.co.za/the-star/news/matric-results-sad-story-as-schools-with-zero-passes-increase-40216874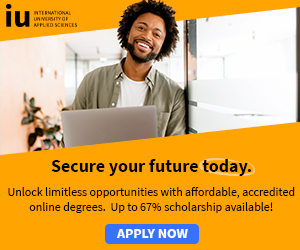 ---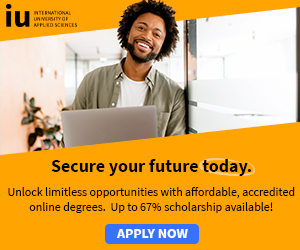 Where to get your 2019 matric results
The Department of Basic Education will release the class of 2019's National Senior Certificate matric results on 7 January 2019, with individual learner results available on the morning of 8 January.
Umalusi, the council for quality assurance in general and further education and training, has officially approved the results with no systemic irregularities reported.
The class of 2019 was the sixth Grade 12 cohort to write final examinations under the Curriculum Assessment Policy Statements (CAPS).
Furthermore, the class of 2019 entered Grade 1 in 2008 when the NSC was written for the first time in Grade 12. It was also the second cohort to write the newly introduced technical and technology subjects as well as South African Sign Language Home Language.
How to get your results
Learners can access their results (or register to receive them) in the following ways: