Githongo Tea Factory Jobs
Tea Factory Jobs in Kenya - Tea Factory Jobs in Africa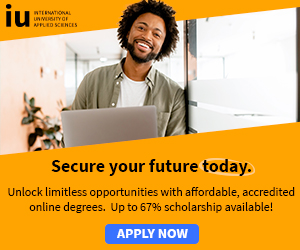 Find Tea Factory jobs in Kenya. Jobs - Kenya jobs. Search our career portal & find the latest Kenyan job positions, career opportunities & jobs in Kenya.

Jobs in Kenya - banking jobs, IT jobs, accounting jobs, NGO jobs, business administration, ICT, UN jobs, procurement jobs, education jobs, hospital jobs, human resources jobs, engineering, teaching jobs, and other careers in Kenya.

Find your dream job from 1000s of vacancies in Kenya posted and updated daily - click here!

Chebango Tea Factory Jobs in Kenya; Find Tea factory Jobs now! We have 751 ads for Tea factory Jobs - HR jobs, accounting jobs, secretary jobs, driving jobs, clerical jobs.
Factory Supervisor
Reporting to the Production Manager
Responsibilities
Ensuring that production of tea is carried out within the set quality standards;
Maintaining accurate production records;
Ensuring achievement of the set production targets;
Supervision of staff in the assigned production lines;
Ensuring maintenance of hygiene standards in the production floor;
Liaising with the factory management on production floor issues.

Qualifications, skills and experience
'O' Level Division II or KCSE 'C' plain;
Diploma in Food Science and Technology from a recognized institution;
At least three (3) years working experience in a food processing establishment;
Computer literacy.

Tea Extension Assistant

Reporting to the Field Services Coordinator

Responsibilities
Carrying out farm demonstrations on crop maintenance at the assigned farms;
Training farmers on the application of fertilizer;
Assist in establishing tea and tree nurseries;
Ensuring their proper maintenance of tea farms;
Training farmers on plucking of quality tea leaf;
Assisting farmers in planting quality tea plants and carrying out census of plant population;
Carrying out verification to new growers and transfer cases;
Training farmers on effective management of tea nurseries;
Liaising with other authorities in solving problems concerning tea growing;
Participating in communicating the company's policies to farmers as and when required;

Qualifications skills and experience
'O' Level Division II or KCSE C+ plus;
Diploma in Agriculture/ Extension Services from a recognized institution;
At least three (3) years experience in tea extension and other agronomic practices;
Clean driving license classes F and G;
Computer literacy.

Motor Vehicle Mechanic

Reporting to the Field Services Coordinator

Responsibilities
Carrying out routine maintenance the factory's vehicle;
Fitting new parts in motor vehicles and equipment as required;
Carrying out inspection and repairs of motor vehicles;
Overhauling of motor vehicles and equipment to the required standards;
Keeping repair costs and analysis as required;
Ensuring safe custody of spares, tools and equipment assigned;
Initiating purchases of motor vehicle spare parts required for repairs;
Observing and complying with environmental, health and safety measures and regulations.

Qualifications, skills and experience
'O' Level Division II or KCSE 'C' plain;
Diploma in Mechanical Engineering (Automotive Option) or Mechanical Engineering Technician III certificate;
A certificate of good conduct;
A minimum working experience of not less than five (5) years;
Computer literacy.

Interested candidates who meet the above minimum requirements for these jobs are requested to send their applications accompanied with detailed CVs, copies of testimonials/certificates, names and addresses of at least three (3) referees to the address below .

Factory Unit Manager, Githongo Tea Factory Co. Ltd, P. O. Box 128, MERU

For more information and application see: Githongo Tea Factory Jobs

For more information on jobs in Kenya see: Jobs in Africa » Jobs Africa » Careers in Africa

List includes: NGO Jobs, international jobs, development jobs, relief jobs, international humanitarian jobs, international vacancies, international development, ngo jobs africa, ngo list, jobs vacancies, jobs opportunities, opportunity jobs, international non profit jobs.

KDF Recruitment - Qualifications, Dates & Venues » Kenya Police Recruitment » NYS Kenya - National Youth Service of Kenya

Kenya Scholarships for Kenyan Students Studying in Kenya » Undergraduate Scholarships for Kenyan Students » Kenya Undergraduate Scholarships » Scholarships for Kenyans - Undergraduate Scholarships » Full Scholarships » International Scholarships » Kenya Scholarships » Kenya Postgraduate Scholarships » Postgraduate Kenya Scholarships » Kenya PhD Scholarships » Kenya Education Scholarships » Kenya Master Scholarships

African Scholarships » Undergraduate Scholarships » African Women Scholarships & Grants » Developing Countries Scholarships » Erasmus Mundus Scholarships for Developing Countries » Fellowship Programs » Funding Grants for NGOs » Government Scholarships » LLM Scholarships » MBA Scholarships » PhD and Masters by Research Scholarships » Public Health Scholarships - MPH Scholarships » Refugees Scholarships » Research Grants » Scholarships and Grants

KCPE Results » KCSE Results » Secondary Schools in Kenya » Secondary Schools Scholarships in Kenya » Primary Schools in Nairobi

Universities in Kenya » Kenya Universities and Colleges Central Placement Service (KUCCPS) » Colleges in Kenya » HELB - Higher Education Loans Board Kenya » Colleges in Nairobi Kenya » KASNEB Registration & Results » Kenya College Scholarships » Kenya Universities Scholarships

Click here for current banking jobs in Kenya - teller jobs, clerical jobs, customer service jobs, banking graduate trainee jobs, IT jobs, supervisors, managers, accountants, auditors, receptionist jobs, graduate clerk jobs, telephone operator jobs, secretaries, typists.

Kenya Radio Stations » Listen Online to Kenyan Radio Stations » Top Best Radio Stations in Kenya » Radio Jobs in Kenya » Listen to Capital FM Kenya Online » Capital FM Kenya Streaming Live! » Capital FM Kenya Jobs » Capital FM Kenya Presenters » Listen to Classic 105 FM Kenya Online » Classic 105 FM Kenya Streaming Live » Classic 105 FM Kenya Jobs » Classic 105 FM Kenya Presenters

KDF Recruitment - Qualifications, Dates & Venues - Kenya Defence Forces Recruitment » Kenya Police Recruitment » NYS Kenya - National Youth Service of Kenya » Kenya Prisons Recruitment & Jobs » Kenya Wildlife Service Rangers Recruitment

Tea Factory Jobs in Kenya ktda job vacancies chebut tea factory jobs kuresoi tea factory jobs kiptagich tea factory website toror tea factory kapkatet tea factory tea factory manager jobs in uganda kaptumo tea factory Tea Factory Jobs kuresoi tea factory jobs ktda job vacancies chebut tea factory jobs ktda jobs tea factory jobs in kenya kiptagich tea factory website toror tea factory kapkatet tea factory