CMC Aviation Limited Jobs
CMC Aviation Limited Jobs - Cabin Crew Jobs & Career Advice
-
Click here for Aviation jobs – cabin crew jobs, pilot jobs, airport jobs, airline jobs, aviation careers, helicopter jobs, aviation mechanic jobs, avionics jobs, aviation jobs overseas.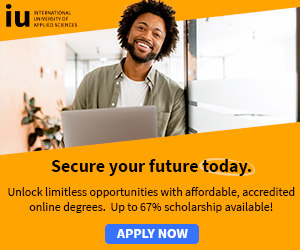 CMC Aviation Limited, a leading aviation Company invites applications from interested and suitably qualified candidates to fill the following positions:
1. Cabin Crew
Qualifications and Experience:
O Level academic achievement with a mean grade of C+ and above, with passes in English.
Must be at least 21 years of age but not above 27 years.
Minimum height of 5.5 ft and maximum weight of 62kgs (ladies).
Minimum height of 5.7 ft and maximum weight of 70kgs (gentlemen).
Experience in customer care service is desirable.
Must have a high standard of English; verbal, written and comprehension.
Fluency in at least one foreign language preferably French will be an added advantage.
Possession of a valid Kenyan passport.
Ability to swim and basic knowledge of first aid are of an added value.
Medically fit to meet regulatory requirements.
All applicants must attach one passport size and one full photograph.

2. Librarian (1)

Qualifications and Experience:
A bachelors degree in library science.
Knowledge of library or archival operations and processes.
At least two years experience in a busy library within the aviation industry.
Skill in customer support and training.
Knowledge of general support activities for general library and/or archival operations and local policies and procedures.
Experience in library / archival technology applications.
Good people skills due to frequent public contact to provide information and direction.
Must possess the ability to lead or supervise others and / or function as a team member.
An independent worker who requires little or no supervision to work within applicable policies and procedures.

3. Storekeepers (2)

Qualifications and Experience:
High School qualification (C) and above.
Certificate in warehouse management.
Advanced CIPS certificate or equivalent or KISM affiliate membership will be an added advantage.
Must be computer literate.
At least five years experience in a busy warehouse preferably in aircraft technical stores or maintenance spare parts.
The applicant must be a person of integrity, a team player and have effective communication skills.

If you believe that you can clearly demonstrate your abilities to meet the relevant criteria for the position above, please submit your application letter with a detailed CV.

Applicants are also required to provide postal, telephone and email contacts of three referees. Please attach copies of your testimonials to this application.

4. Cabinet - Nairobi

Qualifications and Experience:
Should have relevant academic qualifications.
Be aged between 21 to 27 years.
Have knowledge of First Aid.

For more: job vacancies

List of NGO Jobs, International Jobs, development jobs and other Job Opportunities, international development jobs, local jobs vacancies & jobs opportunities; opportunity jobs. Cabin Crew Jobs & Career Advice » Secretary Job Description » Receptionist Job Description » Top 100 Interview Questions and Answers » How to Prepare for an Interview » How to Write a CV » How to Choose a Career » Computer Shortcut Keys and their Functions » How to Improve Computer Speed Performance

Scholarships for African Students » Undergraduate Scholarships » African Women Scholarships & Grants » Developing Countries Scholarships » Erasmus Mundus Scholarships for Developing Countries » Fellowship Programs » Funding Grants for NGOs » Government Scholarships » LLM Scholarships » MBA Scholarships » PhD and Masters by Research Scholarships » Public Health Scholarships - MPH Scholarships » Refugees Scholarships » Research Grants » Scholarships and Grants

CMC Aviation Limited Jobs | Best Aviation Jobs | Jobs in Aviation | Careers - CMC Aviation Limited Jobs; Aviation jobs – cabin crew jobs, pilot jobs, airport jobs, airline jobs, aviation careers, helicopter jobs, aviation mechanic jobs, avionics jobs, aviation jobs overseas. CMC Aviation Limited Jobs | Best Aviation Jobs | Jobs in Aviation | Careers