Braeburn Schools Ltd Jobs
Teacher Kenyan Careers; International school in Kenya employment opportunities. Find the latest education, training & teaching jobs in Kenya today. Secondary school teaching jobs in Kenya. Primary school teaching jobs in Kenya. Kindergarten teaching jobs Kenya - click here!
International Schools Teaching Jobs in Africa » Teaching Jobs Africa » Teaching Careers in Africa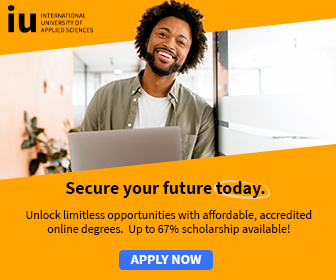 The Braeburn Group of International Schools has 7 school compounds across Kenya, 5 of which are CIS accredited and 2 of which are members of IAPS.
Our children represent over 80 nationalities and we pride ourselves on the quality of education we provide.
All Braeburn Schools follow the National Curriculum of England and Wales.
Braeburn Schools prepare students for IGCSEs, A Levels, International Baccalaureate (IB), and National Diploma.
Braeburn Schools are looking for a number of experienced and dedicated people to join Braeburn in the role of:
Teaching Assistants
For our campuses in Nairobi, Nanyuki and Kisumu.
All candidates must have a recognized teaching degree and experience working in an international school will be an added advantage.
All Braeburn employees are expected to commit themselves fully to the curricular and extra curricular aspects of the schools.
Apply immediately enclosing a letter of application, full CV, a recent passport photo graph and the contacts of two professional referees.
See our website for more details www.braeburn.com
Kenya Jobs | Kenyan Jobs | Jobs in Kenya | Latest Kenyan Jobs | Kenya | Jobs Kenya Vacancies | Kenya Job Vacancy | Jobs Kenya Vacancies | Nairobi Jobs | Job Vacancies in Nairobi Kenya | Employment Opportunities in Kenya | Careers in Kenya | Job Openings Kenya
Careers in Africa | Jobs in Africa | Find Work in Africa | Employment - Africa | Jobs Africa | Vacancies in Africa | Work Jobs Africa
KCPE Results » Form 1 Intake - Selection Criteria, Selection List » KCSE Results » Secondary Schools in Kenya
KCPE Results » KNEC - Kenya National Examinations Council » KCSE Results » Secondary School Scholarships in Kenya » Kenya Postgraduate Scholarships » Undergraduate Scholarships for Kenyan Students » Kenya Scholarships for Kenyan Students Studying in Kenya » Kenya Undergraduate Scholarships » The Kenya Youth Education Scholarship Fund - Scholarships Kenya - Scholarships » African Scholarships » African Women Scholarships & Grants » Developing Countries Scholarships » Erasmus Mundus Scholarships for Developing Countries » Fellowship Programs » Funding Grants for NGOs » Government Scholarships » LLM Scholarships » MBA Scholarships » PhD and Masters by Research Scholarships » Public Health Scholarships - MPH Scholarships » Refugees Scholarships » Research Grants » Scholarships and Grants
For more teaching jobs, see:
Jobs in Africa » Jobs Africa » Careers in Africa
List includes: NGO Jobs, international jobs, development jobs, relief jobs, international humanitarian jobs, international vacancies, international development, ngo jobs africa, ngo list, jobs vacancies, jobs opportunities, opportunity jobs, international non profit jobs.
Braeburn school Lavington - headteacher introduction Braeburn primary - Braeburn school Kenya fees - Braeburn imani school Kenya - Braeburn high school - Braeside high school - international school of Kenya - Braeside school Kenya