Best IELTS Books and Resources 2019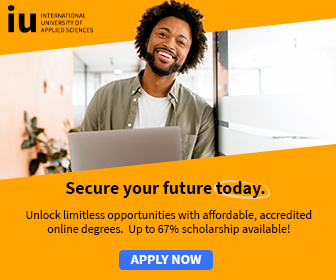 IELTS study materials are an investment. You put time, energy, and money into them with the expectation that they will help you achieve the band scores you need.
Yet, not every IELTS book is created equal and not all IELTS resources are the same. What helps one person may not be as effective for another.
This post introduces some of the best IELTS materials, including the best IELTS books and free IELTS resources (like Magoosh's free IELTS eBook), currently available and categorizes them according to their strengths. This should help you prepare for the IELTS in a smart, efficient, and focused way. Good luck!
Official IELTS Practice Materials Volume 1 and Volume 2
It is very important to take several full-length practice exams before your test day. Practicing with official IELTS material will benefit you most.
Official IELTS Practice Materials vol. 1 and Official IELTS Practice Materials vol. 2 are definitely worth your investment. They include model answers at various band score levels for the Writing tasks.
Volume 2 includes a DVD with very useful videos of people taking the Speaking exam. Make sure to use all of the official materials provided by IELTS. You should spend time studying the free sample questions on the IELTS website in addition to these full-length exams.
The Official Cambridge Guide to IELTS
Cambridge English also offers official practice exams. I recommend the IELTS book The Official Cambridge Guide to IELTS, which includes six full-length Academic IELTS practice exams and two full-length General Training practice exams.
This IELTS book also contains useful chapters with exercises and tips to help you prepare. If you plan to purchase only one IELTS book, this is most likely the one to choose.
Sample Test Questions on the IELTS Website
To be more accurate, I should say that I am recommending the sample test questions in the IELTS websites, plural.
As you may already know, there are a few different official IELTS websites. When it comes to practice questions the, two most "user-friendly" official IELTS websites are IELTS.org and the British Council IELTS website.
IELTS.org's practice question page features every single question type you might possibly see on the exam. The British Council's IELTS website offers official free full-length IELTS practice tests, with enough material for one full General Training IELTS or one full Academic IELTS.
IELTS Liz
Earning a high IELTS band score requires a strong command of English. However, mastering test strategies can bolster your score as well. Take time management, for example. Time is very limited on the IELTS Writing and Reading papers.
If you don't know how to manage the clock well, you will almost certainly lose precious points. Multiple choice strategy, strategic reading skills such as skimming and scanning, and so on are also part of the whole picture.
To learn about the language of this exam and winning approaches to take the IELTS, start with the excellent videos and study materials on www.ieltsliz.com. This high-quality (and free!) resource is produced by an experienced IELTS instructor.
Kaplan's IELTS Premier with 8 Practice Tests (Third Edition)
I've already presented The Official Cambridge Guide to IELTS above as a great source of practice exams.
Although the official study guide chapters are useful, they are not very concisely organized around test-taking strategies.
Each chapter in Cambridge's official book includes tips, but they also contain many language development exercises that may not be as useful for some students. This is where a supplemental IELTS prep source like Kaplan comies in.
For a clearer presentation of IELTS strategies, Kaplan's IELTS Premier with 8 Practice Tests (Third Edition) is an excellent resource. Kaplan's practice exams are also well designed and worth studying; but remember, they are unofficial.
Kaplan's text combined with one or more of the official practice exam options listed above would make an excellent set of resources for self-study.
IELTS Resources: English Language Development
Ultimately, the IELTS exam assesses your English proficiency. There is no magical way to improve your English without a great deal of hard work over an extended period of time.
Chances are you've already put a lot of effort into learning English. So what materials will help you improve before exam day?
The Best IELTS Resources for Improving Vocabulary
The IELTS rewards a deep vocabulary. Your ability to paraphrase and find synonyms will impact your score tremendously.
Spelling also counts on the IELTS! Make sure you focus on spelling when you learn new words. You don't want to lose easy points because of misspellings.
A great way to expand your vocabulary for the IELTS is to read well-written articles that are similar to the IELTS in content and tone. As you read, keep track of new vocabulary in a notebook or on your device. Here is a list of good journalistic resources for IELTS study:
BBC.com
New York Times
The Washington Post
CBC News
The Australian

Additionally, Magoosh offers a (free!) vocabulary flashcard app for the IELTS. Download it and try to learn 20 new words every day!

Barron's Essential Words for the IELTS is another vocabulary resource to consider. Each chapter includes practice questions and reading passages to reinforce your understanding of new words. Bear in mind, however, that this book is really meant for intermediate-level English learners.

If your English vocabulary is very advanced or very basic, you may not find this text very useful. Additionally, I would not recommend investing in this Barron's IELTS book if you only have a short time to study (6 weeks or less) because you won't get through it.

That said, with enough time, this IELTS book could be a good addition to your IELTS study plan.

The Best IELTS Books and IELTS Resources for Grammar Practice

If you need extra grammar practice, one of the best resources for self-study is Understanding and Using English Grammar, 4th edition.

It includes many practice exercises and very clear explanations of complicated English grammar topics.

This IELTS book is for advanced non-native English speakers. If you struggle with English grammar or understanding grammatical concepts, you may want to start with Fundamentals of English Grammar with Audio CDs and Answer Key.

This is an intermediate grammar text within the same series.

Note: There is also a 5th edition of Understanding and Using English Grammar. It's very similar to the 4th edition; the major difference is that the 5th edition's supplemental materials are stored online rather than on CD.

I'm recommending the 4th edition instead because I feel that a CD is a more user-friendly standalone resource, especially for students with slower Internet or limited Internet access.

The Best IELTS Books and IELTS Resources to Improve Your Writing

The IELTS Writing section is difficult. You only have one hour to complete the two writing tasks. Many native speakers would struggle with this section! You should practice responding to as many IELTS Writing prompts as you can before test day.

Time yourself strictly and (if at all possible) get feedback about your writing from a native English speaker.

If you have nobody to give you feedback, then at least compare your answers to model answers in the Answer Key of your IELTS book or these official IELTS responses and examiner comments online.

You can also use the IELTS scoring criteria for Task 1 and Task 2 to help you assess your approximate level.

If you have more time to prepare and want to improve your writing skills generally, make a habit of writing a little bit in English each day. Write with pencil and paper (don't type!) to model the format of the IELTS. Pick a topic and write without stopping for 10-15 minutes.

This is like a workout. Over time you will generate ideas faster and you will write more in less time. Review our Complete Guide to IELTS Writing Task 1 and Complete Guide to IELTS Writing Task 2 to improve. Here are 500 writing topics to focus your practice!

The Best IELTS Books and IELTS Resources for IELTS Listening

The Listening portion of the IELTS exam includes speakers with different accents…British, American, Australian, etc. It is a very good idea to train for the IELTS by listening to a wide variety of material. Good IELTS resources for listening practice include:
Ted Talks
This I Believe from NPR
Listen and Watch from the British Council
BBC Radio
ABC News (Australia)

Additional Australian listening resources from David Recine on Magoosh's TOEFL blog The Best IELTS Books and IELTS Resources for Reading

Read as much as you can in English every day! There is a good list of online news IELTS resources in the "Vocabulary" section of this post (above).

This reading material represents the level and type of language you can expect on the IELTS. Otherwise, just read what interests you most! Books, magazines, academic journals….reading a little bit each day will benefit you on the IELTS.

The Best IELTS Resources for Speaking

Speaking English with native speakers is by far the best way to improve your skills. If it is at all possible for you to find native speakers where you live, seek them out! Join a group or find social and opportunities to interact with English speakers.

Check out www.meetup.org to find an interest group in your area. Sign up for English conversation classes and/or find a tutor online. You cannot improve your speaking skills without speaking English regularly.

Not Recommended IELTS Books and IELTS Resources Barron's IELTS with Audio CDs, Third Edition

If you're looking for additional practice questions, this text is worth considering. However, it would be much better to use the authentic practice exams from IELTS and Cambridge English (described above) first before investing Barron's IELTS.

Additionally, while this book offers solid skill building advice, many of the related exercises do not offer sufficient practice for meaningful improvement.

A final issue is that it lacks focus. The study guide chapters mix test strategies with skill building exercises in a way that is not as clear as other study aids.

Cambridge English: Common Mistakes at IELTS Advanced…and How to Avoid Them

This text (and the version for intermediate students) targets aspects of the English language that cause problems for many IELTS takers. The authors compiled these problem areas by analyzing real student errors on IELTS exams.

This could be very useful information for educators. Teachers could use it to build a more expansive set of lessons around common IELTS mistakes. Unfortunately, as a resource for self-study, the text is not very useful.

Many of the grammatical concepts lack adequate explanation. Occasionally, the explanations lack clarity and precision. Finally, the practice exercises and accompanying feedback in the answer key are insufficient for real improvement.

Target Band 7: IELTS Academic Module–How to Maximize Your Score (second edition)

This IELTS book focuses on test strategy and it includes a variety of useful tips. The "Writing" section is the strongest chapter, with solid strategies, example questions, and example responses.

Yet, this IELTS book would not work very well as a primary study guide. It does not include enough practice exercises with feedback. Furthermore, in a number of places, the strategies and tips lack examples to demonstrate how to put the advice to use.

Short Stories for Kids - Moral Stories – English Short Stories for Children - Moral Stories for Kids - Stories for Kids - Funny Story for Kids - Scary Stories for Kids - Really Funny Short Stories - Bedtime Stories Proverb Stories Powerful Motivational Quotes for Students » Success Quotes » English Short Stories for Kids Cabin Crew Jobs & Career Advice » Secretary Job Description » Receptionist Job Description » Top 100 Interview Questions and Answers » How to Prepare for an Interview » How to Write a CV » How to Choose a Career » Computer Shortcut Keys and their Functions

Scholarships in Australia » Scholarships in Austria » Scholarships in Belgium » Scholarships in Canada » Scholarships in Germany » Scholarships in Ireland » Scholarships in Italy » Scholarships in Japan » Scholarships in Korea » Scholarships in Netherlands » Scholarships in Switzerland » Scholarships in UK » Scholarships in USA