Bavarian Undergraduate & Postgraduate Scholarships for Foreigners

Undergraduate Scholarships » Postgraduate Scholarships » International Scholarships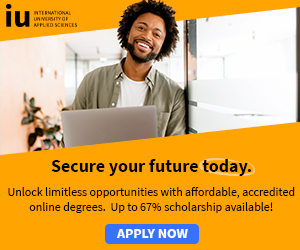 Bavarian Undergraduate & Postgraduate Scholarships for Foreigners: The Bavarian State Ministry of Sciences, Research and the Arts sponsors students from abroad who would like to study at a Bavarian higher education institution.
However, the Ministry sees itself purely as a provider of funds.
The formal requirements, deadlines and levels of sponsorship are determined independently by each individual higher education institution.
Applicants should therefore first determine at which Bavarian higher education institution they want to study, and then find out about the sponsorship criteria there.
Target Group: Students who want to complete a part of their academic studies at a Bavarian higher education institution.
Number of Scholarships: Varies
Duration: Maximum sponsorship period is 3 years.
Scholarship Value:
Sponsorship payment: 100.00 to 615.00 EUR per month
Sponsorship duration: Annual sponsorship or semester sponsorships
Extension up to 1 year on application subject to successful study during the sponsorship period
One-off subsidies for special cases of hardship (minimum 250.00 EUR).

Application Requirements:
Academic suitability
Personal qualification
Registration at a Bavarian higher education institution
Need

Application Papers:

Application is via the appropriate bodies at the higher education institutions (the international office or 'Akademisches Auslandsamt').

Submission of a written application according to the invitation by the particular higher education institution is required.

Application Deadline: The application deadlines are set by each individual Bavarian higher education institution.

For more information and application, visit: Bavarian Undergraduate & Postgraduate Scholarships for Foreigners

More:Undergraduate Scholarships » Postgraduate Scholarships » International Scholarships