Avery EA Ltd Jobs
Avery EA Ltd Jobs - Avery East Africa Limited Jobs & Careers in East Africa Jobs. Jobs in Kenya | Employment Opportunities in Kenya | Careers in Kenya | Job Openings Kenya - Click here!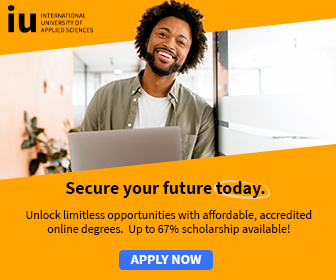 Avery (EA) Limited is a Kenyan company that was incorporated in 1970.The company was initially established primarily with a focus on the supply, manufacture, maintenance & repair of weighing scales. In this industry the company has consistently remained the largest supplier of weighing equipment in Kenya.
Avery (EA) Limited
Next To Associated Motors,
Mombasa Road,
Kenya
+254 41 2490145
P.O Box 30417-00100
Nairobi.
Kenya.
KDF Recruitment - Qualifications, Dates & Venues » Kenya Police Recruitment » NYS Kenya - National Youth Service of Kenya Kenya Scholarships for Kenyan Students Studying in Kenya » Undergraduate Scholarships for Kenyan Students » Kenya Undergraduate Scholarships » Scholarships for Kenyans - Undergraduate Scholarships » Full Scholarships » International Scholarships » Kenya Scholarships » Kenya Postgraduate Scholarships » Postgraduate Kenya Scholarships » Kenya PhD Scholarships » Kenya Education Scholarships » Kenya Master Scholarships African Scholarships » Undergraduate Scholarships » African Women Scholarships & Grants » Developing Countries Scholarships » Erasmus Mundus Scholarships for Developing Countries » Fellowship Programs » Funding Grants for NGOs » Government Scholarships » LLM Scholarships » MBA Scholarships » PhD and Masters by Research Scholarships » Public Health Scholarships - MPH Scholarships » Refugees Scholarships » Research Grants » Scholarships and Grants KCPE Results » KCSE Results » Secondary Schools in Kenya » Secondary Schools Scholarships in Kenya » Primary Schools in Nairobi Universities in Kenya » Kenya Universities and Colleges Central Placement Service (KUCCPS) » Colleges in Kenya » HELB - Higher Education Loans Board Kenya » Colleges in Nairobi Kenya » KASNEB Registration & Results » Kenya College Scholarships » Kenya Universities Scholarships Click here for other current banking jobs in Kenya - teller jobs, clerical jobs, customer service jobs, banking graduate trainee jobs, IT jobs, supervisors, managers, accountants, auditors, receptionist jobs, graduate clerk jobs, telephone operator jobs, secretaries, typists. Kenya Radio Stations » Listen Online to Kenyan Radio Stations » Top Best Radio Stations in Kenya » Radio Jobs in Kenya » Listen to Capital FM Kenya Online » Capital FM Kenya Streaming Live! » Capital FM Kenya Jobs » Capital FM Kenya Presenters » Listen to Classic 105 FM Kenya Online » Classic 105 FM Kenya Streaming Live » Classic 105 FM Kenya Jobs » Classic 105 FM Kenya Presenters
African Scholarships » Undergraduate Scholarships » African Women Scholarships & Grants » Developing Countries Scholarships » Erasmus Mundus Scholarships for Developing Countries » Fellowship Programs » Funding Grants for NGOs » Government Scholarships » LLM Scholarships » MBA Scholarships » PhD and Masters by Research Scholarships » Public Health Scholarships - MPH Scholarships » Refugees Scholarships » Research Grants » Scholarships and Grants
Kenya Jobs | Kenyan Jobs | Jobs in Kenya | Latest Kenyan Jobs | Kenya | Jobs Kenya Vacancies | Kenya Job Vacancy | Jobs Kenya Vacancies | Nairobi Jobs | Job Vacancies in Nairobi Kenya | Employment Opportunities in Kenya | Careers in Kenya | Job Openings Kenya
Careers in Africa | Jobs in Africa | Find Work in Africa | Employment - Africa | Jobs Africa | Vacancies in Africa | Work Jobs Africa
Avery EA Ltd Jobs - Avery East Africa Limited Jobs & Careers in East Africa Jobs - Avery EA Ltd Jobs - Avery East Africa Limited Jobs & Careers in East Africa Jobs - Avery EA Ltd Jobs - Avery East Africa Limited Jobs & Careers in East Africa Jobs - Avery EA Ltd Jobs - Avery East Africa Limited Jobs & Careers in East Africa Jobs