African Studies Scholarships - University of Oxford
Africa Scholarships » University Scholarships for Africans » International Scholarships for Africans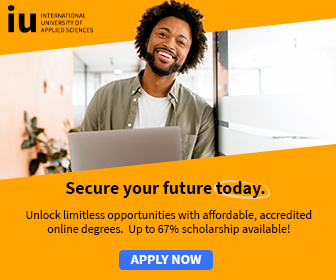 African Studies Scholarships: The African Studies Centre, University of Oxford offers two full scholarships for the MSc in African Studies and two full DPhil scholarships for the every year.
Prospective MSc in African Studies students can also apply Waverely-ORISHA scholarship and the Ioma-Evans Pritchard/Commonwealth Scholarship Students from Angola, Ghana and Nigeria are also eligible to apply for the Eni Scholarships offered by St Antony's College in partnership with the energy company Eni.
Eligible DPhil candidates can apply for the ORISHA DPhil Scholarship and the Waverley DPhil scholarship.
Further information on scholarships is available from the links below.
Eligible students applying for this degree can also seek funding from the Arts and Humanities Research Board, and University of Oxford scholarship scheme.
Overseas students can additionally apply for Rhodes Scholarships, Commonwealth Scholarships, and University of Oxford Clarendon and Chevening Scholarships
For more information and scholarship application, see; African Studies Scholarships - University of Oxford
Also see; University of Oxford Scholarships in African Studies
More; Academic Scholarships » University Scholarships » International Scholarships
African Scholarships » Africa Women Scholarships & Grants » Developing Countries Scholarships » Erasmus Mundus Scholarships for Developing Countries » Fellowship Programs » Funding Grants for NGOs » Government Grants » LLM Scholarships » MBA Scholarships » PhD and Masters by Research Scholarships » Public Health Scholarships - MPH Scholarships » Refugees Scholarships » Research Grants » Scholarships and Grants
Scholarships for African Students
»
Undergraduate Scholarships
»
African Women Scholarships & Grants
»
Developing Countries Scholarships
»
Erasmus Mundus Scholarships for Developing Countries
»
Fellowship Programs
»
Funding Grants for NGOs
»
Government Scholarships
»
LLM Scholarships
»
MBA Scholarships
»
PhD and Masters by Research Scholarships
»
Public Health Scholarships - MPH Scholarships
»
Refugees Scholarships
»
Research Grants
»
Scholarships and Grants
Scholarships in Australia » Scholarships in Belgium » Scholarships in Canada » Scholarships in Germany » Scholarships in Italy » Scholarships in Japan » Scholarships in Korea » Scholarships in Netherlands » Scholarships in UK » Scholarships in USA