Commonwealth Scholarships 2015/2016
Scholarships for Developing Countries 2015/2016
Scholarships for 2015/2016 » Educational Scholarships » College Scholarships 2015/2016 » Scholarship 2015 for Developing Commonwealth Countries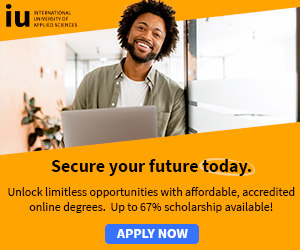 Commonwealth Scholarships for Developing Countries: The Commonwealth Commission UK invites applications for Commonwealth fellowships and scholarships. International scholarships, college scholarships, study abroad and get financial aid.
Scholarship 2015/2016 Eligibility:
To apply for the awards, candidates should:
1. Be Commonwealth citizens, refugees, or British protected persons.
2. Be permanently resident in a Commonwealth country other than the United Kingdom, the Channel Islands or the Isle of Man.
3. Be available to commence their academic studies in the UnitedKingdom by the start of the UK academic year in September/October.
4. Hold, by October, a first degree of upper second class Honours standard (or above); or a second class degree and a relevant postgraduate qualification, which will normally be a Master's degree.
Scholarships for Developing Commonwealth Countries 2015/2016 Award
Each Commonwealth Scholarship provides:
Student concessionary or other approved airfare to the United Kingdom and return on expiry of the Scholarship (the cost of journeys made before final award confirmation will not normally be reimbursed, nor can fares be paid for a Scholar's dependants)
Candidates will be given a formal Notification of Award – the offer of a Scholarship – as soon as terms of admission to the university/institution have been agreed
Formal confirmation of the award will be issued when all conditions of the Notification of Award have been met Scholars will be expected to take up the award from the date stated by the Commission in its Notification of Award
A Commonwealth Scholarship covers fees, fares and personal maintenance.
Similar awards may not be held concurrently Scholars will be expected to reside in the United Kingdom through -out their award, and to seek prior approval for any proposed visits abroad
Scholars may not undertake paid employment during their awardwithout prior consent
The Commission will require a medical report before an award can be confirmed
Scholars will be required to sign an undertaking to return to their home country as soon as their award comes to an end
The Commission will only consider requests to extend leave toremain in the UK post-award for those wishing to move from Master's to PhD study. Strict conditions will apply
The Commission will therefore be unable to provide any letter of support which might be required by an award holder to stay on to work in the UK

Scholarships for Developing Commonwealth Countries Application Deadline; 21 December.

For more information and application, please visit; Commonwealth Scholarships – developing countries scholarships

More: Scholarships for International Students » Academic Scholarships » Education Scholarships

Commonwealth Scholarships 2015/2016 » Scholarships for 2015/2016 » College Scholarships 2015/2016 » Scholarships for Developing Countries 2015/2016

African Scholarships » African Women Scholarships & Grants » Developing Countries Scholarships » Erasmus Mundus Scholarships for Developing Countries » Fellowship Programs » Funding Grants for NGOs » Government Scholarships » LLM Scholarships » MBA Scholarships » PhD and Masters by Research Scholarships » Public Health Scholarships - MPH Scholarships » Refugees Scholarships » Research Grants » Scholarships and Grants