Sub-soil Plough
The function of the sub-soiler is to penetrate deeper than the conventional cultivation machinery and break up the layers of the soil, which have become compacted due to the movement of heavy machinery or as a result of continuous ploughing at a constant depth.


These compacted areas prevent the natural drainage of the soil and also inhibit the passage of air and nutrients through the soil structure.
The sub-soiler consists of heavier tyne than the chisel plough to break through impervious layer shattering the sub-soil to a depth of 45 to 75 cm (Fig.3) and requires 60 to 100 hp to operate it.
The advantages are same as that of chisel plough. The cost of the unit is Rs.13, 000/-.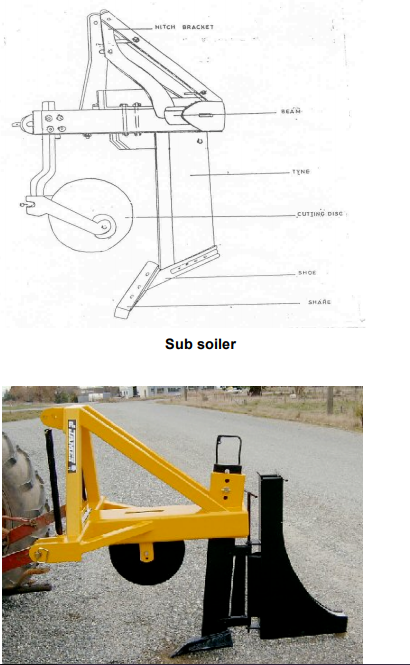 Join in and write your own page! It's easy to do. How? Simply click here to return to Agriculture Notes FAQ.