Student Health Insurance - USA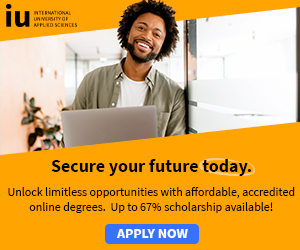 If you do not have a job with benefits, you will have to buy your own student health insurance in the USA.
Virtually all international students will fall in this category. Individual insurance has some bonuses. It stays with you no matter what job you have and where you go.
Buying health insurance can be confusing and expensive. If you are a student, most universities and colleges offer student health insurance at a discount.
You should not fail to get a health insurance. Medical expenses can easily make you bankrupt in the US. In case of emergency, you will receive treatment. Afterwards, you will have to settle the medical bills if you do not have a health cover.
For longer-term insurance and if you are in good health, you may want a plan with the highest deductible, paying the lowest monthly premium.
If you will be without health insurance for only a few months, opt for high deductible, short-term coverage.
Foreign students in the UK (England, Scotland, Wales and Northern Ireland) do not need health insurance. The National Health Service (NHS) provides treatment free.
You need to register in a clinic near your place of residence or the student clinic if you will be living in campus. If you are unwell, call up the clinic and set up an appointment.
Health Cover in UK
You will need to budget for costs of prescription medication, which is not provided free.
However, all medication is charged at a standard rate of about £6.50. If you need a number of drugs after a hospital visit, doctors will normally put all of them in one prescription. That way, you only pay £6.50 for all the medication.
Dentists can treat both private and NHS patients. You should look for an NHS dentist. An NHS dentist will charge you about £15 per visit. You will be charged more if you need a tooth pulled out or extra work done. However, total costs are unlikely to exceed £40.
Scholarships for African Students
»
Undergraduate Scholarships
»
African Women Scholarships & Grants
»
Developing Countries Scholarships
»
Erasmus Mundus Scholarships for Developing Countries
»
Fellowship Programs
»
Funding Grants for NGOs
»
Government Scholarships
»
LLM Scholarships
»
MBA Scholarships
»
PhD and Masters by Research Scholarships
»
Public Health Scholarships - MPH Scholarships
»
Refugees Scholarships
»
Research Grants
»
Scholarships and Grants
Scholarships in Australia » Scholarships in Austria » Scholarships in Belgium » Scholarships in Canada » Scholarships in Germany » Scholarships in Italy » Scholarships in Japan » Scholarships in Korea » Scholarships in Netherlands » Scholarships in UK » Scholarships in USA