Scholarships for Primary Level Children
by Matilda
(Masaka, Uganda)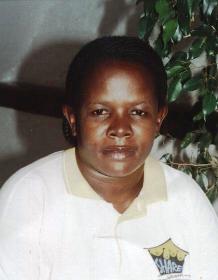 Just to say thank you Advance Africa and thank Joe.
How can Advance Africa be made to better meet my needs and needs of others:
1. Offering scholarships for primary level children especially those who are orphans.
2. Children who have dropped out of
school after primary seven are facing a problems like sexual exploitation, early marriages and early sex looking for support from men. If they could be helped and offered scholarships for short courses like home economics, tailoring etc so that they get their own income.
3. Many scholarships listed by Advance Africa, mostly favour those with degrees, bachelors, Phd, etc. Many people hold certificates, I would think that certificate holders should also be helped.
Projects are being initiated but due to poor incomes they collapse, there is need on this issue as well. Projects should involve health centres,etc.
I wish to extend my thanks once again for the great job ADVANCE AFRICA is doing.
I am happy about Advance Africa services and now that its coming in Uganda to help the orphans, I thank Joe very much for his efforts.