Scholarships and Grants
by Abeer
(Egypt)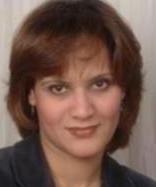 Greeting to you .I'm an Egyptian lady with a degree in law from Cairo university faculty of law with degree (passed). I also have postgraduate Diploma In human resources management from American university in Cairo(A.U.C) with grad( C+).
Currently am working as senior legal researcher in the Central Agency for Organization &Administration in Egypt (GOV.)
I'm interested to continue my studies and I was hoping to get one of scholarship have been trying to find scholarship but I could not because my grads .
Please help me secure a scholarship.
Thank you.
*******
For More Information, Kindly Visit; Scholarships and Grants Website
Eric.
Join in and write your own page! It's easy to do. How? Simply click here to return to Scholarships & Grants FAQ.