Scholarships and Grants
by Awil Hussein Hersi
(Faisalabad, Pakistan)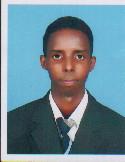 I am 21 years old and I am an agronomist, I want to get scholarship for my career development to become an expert of my subject and to help the future students of this field.
*****
There are scholarships that offer opportunities for students to further their studies in a general field. Find more about them at:
1000's of Scholarships and Grants
Diana
Join in and write your own page! It's easy to do. How? Simply click here to return to Scholarships & Grants FAQ.