Scholarship/ Grants/ Employment
by Moses
(Uganda)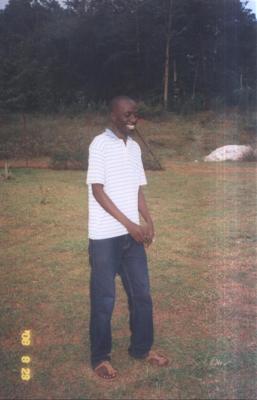 I am an orphan Ugandan boy aged 26. My school fees was paid by a priest right from primary upto the university before he was murdered by the Lord Resistance Army rebels led by Joseph Kony.
I graduated with bachelors of Business Administration (Accounting and Finance major)from Uganda Christian Universty on the 17.10.2008.
Ever since i graduated, i've never got a job and yet a'm very helpless now with hardways of trying to make ends meet.
It's against this background that i appeal to any persons, institutions and organisations of good will to help me and let me also have a smiling face in life.
Any help in form of scholarship for MBA, ACCA, CPA, Employment or a Grant shall be highly appreciated. I truely want to be resourceful to the nation and the entire world atlarge.
A'm the one on a striped blue T-shirt with a blue jeans trouser at the hostel when i was still in the University- playing a game of scarding with friends
Thank you - GOD bless you.
Moses
**************
For More Information, Visit: Scholarships for Africa
or:
Jobs in Africa
Carol.