mothers2mothers International Jobs

Jobs in Africa » Jobs Africa » Careers in Africa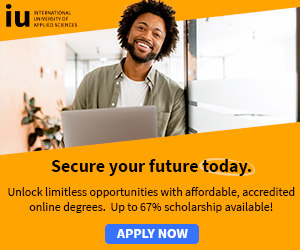 Country  » Kenya
mothers2mothers Kenya Mentor Mother Program Impact Evaluation Call for Expression of Interest Opportunity
Call for Expression of Interest
Evaluating the impact of Kenya Mentor Mother Program on the health and psycho-social wellbeing of pregnant women and new mothers in Kenya and determining the cost-benefit of scaling the program.
National AIDS and STI Control Program (NASCOP) with support from m2m is commissioning a full economic evaluation of Kenya Mentor Mother Program psycho-social support services in Kenya.
The purpose of the evaluation is to empirically investigate the cost, significance and contribution of KMMP's structured peer education and psycho-social support services for MNCH clients with a view towards informing decision-making and managing national scale-up – with special reference to PMTCT.
This economic evaluation will build on an external evaluation of the health outcomes and impact, as well as the psycho-social wellbeing outcomes and impact, associated with Kenya Mentor Mother Program's work in Kenya as part of the same scope of work.
mothers2mothers (m2m) is a partner in the global effort to eliminate new HIV infections among children and protect the health of mothers.
m2m believes in the power of women to eliminate paediatric AIDS and create health and hope for themselves and their babies, families, and communities.
Through its "Mentor Mother Model", m2m works with governments, local partners, and communities to prevent HIV infections in children; reduce maternal and child mortality; advance healthy development of new-borns and children; improve the health of women, their partners, and families; promote universal access to reproductive health and family planning; reduce stigma and discrimination; promote gender equality; and support livelihood development for families and communities.
The evaluation as a whole will require a team effort to complete primary, empirical data collection using methods relevant to conducting research in the field of health and development, as well as the expertise of a health economist.
Against this background the evaluation will either be commissioned to:
One independent Service Provider demonstrating the capacity to conduct all components of the evaluation, or
Two Service Providers with complementary expertise who will work together to complete the full study, as outlined in the TOR

The evaluation will be managed in-country from NASCOP and m2m Kenya Office with technical guidance from m2m Head Office in Cape Town, South Africa.

Research institutions, research consortia or a health economist with a proven track record in conducting empirical evaluations in the field of health and development and / or conducting full economic evaluations of health and development programmes in Kenya are invited to participate in a competitive tender process.

The full Terms of Reference with timelines and criteria for awarding the tender is available upon request from nicole.fulton [at] m2m.org.

Submissions must be made electronically, and must reach NASCOP and m2m by e-mail on or before close of business

Please address submissions to msirengo [at] nascop.or.ke AND kmmprecruitment [at] m2m.org, with "Economic Evaluation in Kenya" in the subject line.

For more: Jobs in Africa » Jobs Africa » Careers in Africa

List of NGO Jobs, International Jobs, development jobs and other Job Opportunities, international development jobs, local jobs vacancies & jobs opportunities; opportunity jobs.