Young Social Entrepreneurs Invited to Apply for YouthActionNet Awards
International Fellowships » Entrepreneurial Fellowships » Fellowship Grants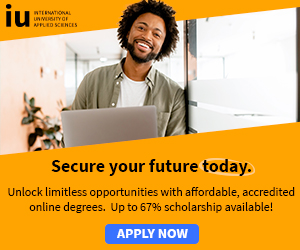 YouthActionNet (R) Global Fellowship Program:
A program of the International Youth Foundation, YouthActionNet® seeks to develop a new generation of socially conscious global citizens who create positive change in their communities, their countries, and the world.
The YouthActionNet Awards offer grants of $500 each to help fund the social change projects of young social entrepreneurs around the world.
The awards are supported by a global youth development initiative of the International Youth Foundation and Nokia.
Networking and Resources:
Networking with international and national aid agencies, NGOs, and corporate partners.
Access to potential resources to support Fellows and their projects, including volunteers, mentors, and grant opportunities.
Peer-to-peer networking throughout the year.

In addition to receiving a $500 grant, YouthActionNet Fellows participate in a week-long capacity building workshop in Washington, D.C.

Fellowship Application Eligibility Criteria:
Open to all young people, ages 18-29.
Applicants must be the founder/co-founder of an existing organization, or a project within an organization, with a demonstrated one year track record of leading societal change.
Proficiency in English is required; applications must be submitted in English.
Applicants must attend the full retreat, (all expenses paid).

Note:

Each year, 20 exceptional young social entrepreneurs are selected as YouthActionNet Fellows.

Submission: Applications for the Fellowship program are due by April 20.

For more information and application materials, visit: YouthActionNet(R) Global Fellowship Program

More: International Fellowships » Entrepreneurial Fellowships » Fellowship Grants