Youth Exchange and Study Program (YES)
College Scholarships » Academic Scholarships »  Education Scholarships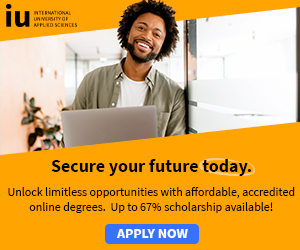 Youth Exchange and Study (YES)
is a program that was established in October, 2002 and sponsored by US Bureau of Educational and Cultural Affairs (ECA) to provide scholarships for high school students (15-17 years) from countries with significant Muslim populations to spend up to one academic year in the U.S.
The program is vital to expanding communication between the people of the United States and the partner countries in the interest of promoting mutual understanding and respect.
Students live with host families, attend high school, engage in activities to learn about American society and values, acquire leadership skills, and help educate Americans about their countries and cultures.
The program can support students with disabilities and encourages their participation. ECA works with Mobility International (MIUSA) to provide students with disabilities with leadership-building workshops and appropriate information and support as needed to enhance their year in America.
From 2003 to the present a total of 3,480 students have participated in the YES program. During the coming academic year 2009-10, approximately 1,000 students will join the program from: Egypt, Ethiopia, Ghana, Kenya, Mali, Morocco, Mozambique, Nigeria, Senegal, Tanzania, Tunisia and other countries
Upon their return the students apply their leadership skills in their home countries. In addition, alumni groups have formed and been involved with many community service activities including clothing drives, mentoring younger children and English teaching, immunization drives, and much more.
The YES program is currently administered by four organizations and their partners in each country.
AFS-USA implements the YES program in Egypt, Ghana, and Kenya
Additional information
For more information and application, see: Youth Exchange and Study Program Website
For YES/AFS program news, please visit the YES/AFS website
Also see more: College Scholarships » Academic Scholarships » Education Scholarships - Scholarships and Grants