Youth Education Scheme Scholarship
University Scholarships » Academic Scholarships » Education Scholarships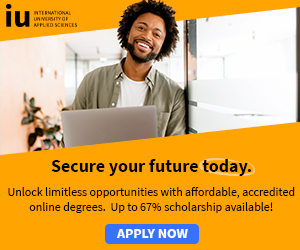 Youth Education Scheme Scholarship: The "Youth Education Scheme (YES)" is one of the cornerstones of the ITU-D "Children and Youth" Special Initiative, in support of needy and deserving young people, from Least Developed Countries (LDCs), developing countries and countries in transition who wish to complete their tertiary education in the information and communication technologies (ICTs) and related fields.
The objective is to enable motivated young people to contribute to the development of their communities, country and region using their achieved ICT knowledge and skills.
Scholarship Application Eligibility:
The candidate must fulfil the following requirements:
Coming from LDCs, developing countries or countries in transition.
Be under 30 years of age.

The applicant must provide the following documents to apply for a scholarship:
Provide a copy of the letter of acceptance from the relevant university indicating the specific degree course and its duration as well as the related amount of the tuition fees.
Provide copy of the last 2 annual transcripts (academic results of the last 2 yeas of studies delivered by the place of education (e.g. school/high school/college/university etc).
Provide two (2) recommendation letters dully signed by the relevant teachers/professors from your most recent place of education and/or work (including their contact details).
Duly fulfill the Application Form.

The following applications are encouraged:
Studies in ICTs;
Students who wish to continue their studies in their own country or in a neighbouring country
Applications from women;
Applications from indigenous people;
Applications from persons with disabilities.

Terms:
Youth Education Scheme scholarship programme cover only the tuition fees (registration and studies), up to a maximum of ten thousand United States dollars (10,000 US$).
Tuition fees will be paid by the ITU directly to the relevant university.

For more information and application, visit: Youth Education Scheme Scholarship

More: University Scholarships » Academic Scholarships » Education Scholarships

Scholarships for African Students » Undergraduate Scholarships » African Women Scholarships & Grants » Developing Countries Scholarships » Erasmus Mundus Scholarships for Developing Countries » Fellowship Programs » Funding Grants for NGOs » Government Scholarships » LLM Scholarships » MBA Scholarships » PhD and Masters by Research Scholarships » Public Health Scholarships - MPH Scholarships » Refugees Scholarships » Research Grants » Scholarships and Grants

Scholarships in Australia » Scholarships in Belgium » Scholarships in Canada » Scholarships in Germany » Scholarships in Italy » Scholarships in Japan » Scholarships in Korea » Scholarships in Netherlands » Scholarships in UK » Scholarships in USA