Youth-Driven Development (YDD) Grant Competition

Academic Scholarships » Education Scholarships » Grant Competition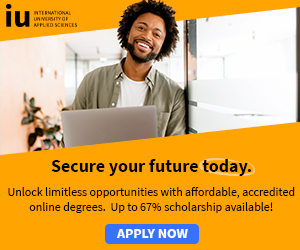 Youth-Driven Development (YDD) Grant Competition In Partnership with Middle East and North Africa Region:
Youth-Driven Development Grant Competition (YDD) is a new initiative managed by Social Development Department of the World Bank under the Global Fund for Youth Investment (GFYI); housed within Global Public-Private Partnership for Youth Investment (GPYI).
The main objective of the YDD Competition is to identify and support small-scale youth projects developed and implemented by young people, addressing the thematic areas of youth development supported under the GPYI: entrepreneurship, civic engagement and empowerment.
The YDD Competition in MENA will support two thematic areas of youth development:
Entrepreneurship should encourage and support entrepreneurial, creative approaches to income generation, particularly in the area of social entrepreneurship and provide capacity building and resources to support the economic advancement of marginalized youth.
Civic Engagement initiatives should provide and promote opportunities to exercise citizenship; and productive and active involvement in developmental processes at the national, regional, and/or community level; and particularly involving marginalized groups.

There will be approximately 10 winners from each regional competition.

Activities are eligible for grants up to US$33,000 per activity.

The awarded amount will be determined by the Selection Committee based on the submitted proposal (including budget) and interview.

ELIGIBLE COUNTRIES: Algeria, Egypt, Jordan, Lebanon, Libya, Morocco, Syria, Tunisia, West Bank and Gaza

SELECTION CRITERIA:
Knowledge of Target Population and the Local Context.
Promote Conflict Resolution and Peace Building.
Promoting Gender Equity.
The extent to which the proposal promotes inclusion and the active participation of young women.
Promote Environmental Quality.
Relevant & Realistic Implementation Plan.
different stakeholders together and builds sustainable partnerships/alliances with all involved parties and relies on their expertise.
Ownership and Community Involvement.
Capacity and Sustainability.
Growth Potential.
Results and Measurability.

Application Deadline; Friday, January 15th.

For more information and scholarship applications, see: Youth-Driven Development (YDD) Grant Competition.

More: Academic Scholarships » Education Scholarships » Grant Competition .