Young Professionals Program at the World Bank
World Bank Jobs » World Bank Careers » World Bank Employment Opportunities » World Bank Internships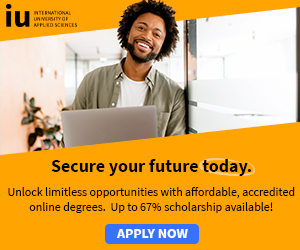 Young Professionals Program at the World Bank - YPP - World Bank Group Young Professionals Program; The World Bank Young Professionals Program is a starting point for an exciting career in the World Bank.
The Program is designed to attract outstanding young and motivated individuals from around the world, who have demonstrated a commitment to development, supported by academic success, professional achievement and potential for leadership.
The Program recruits through a highly selective and competitive process and then facilitates their rapid integration into the World Bank's business and culture.
World Bank Young Professionals Program Eligibility:

Be 32 years of age or younger when entering the YP Program
Have obtained a Master's degree or equivalent at the time of submitting your application
Be fluent in English
Specialize in a field relevant to the World Bank's operations such as economics, finance, education, public health, social sciences, engineering, urban planning, and natural resource management
Have significant relevant professional experience or continued academic study at the doctoral level

In order for you to be competitive for the limited number of positions, a combination of the following credentials is highly desirable:
Display a commitment and passion for international development
Possess outstanding academic credentials
Have solid professional expertise and experience
Exhibit excellent client engagement and team leadership skills suitable for working in an international organization
Have international development country experience
Have working knowledge of additional languages relevant to the World Bank's work
Be flexible and have the ability to work in different areas of the institution
Be willing to better understand poverty issues by having your work focus on the lowest income countries
Be motivated to relocate and undertake country assignments

Applicants are asked to submit their applications for the Young Professionals Program on-line.

For more information and application materials, contact: Young Professionals Program at the World Bank (Accepting Applications Now!)

More: Educational Programs » International Academic » Program Funding Program for Graduates

Scholarships for African Students » Undergraduate Scholarships » African Women Scholarships & Grants » Developing Countries Scholarships » Erasmus Mundus Scholarships for Developing Countries » Fellowship Programs » Funding Grants for NGOs » Government Scholarships » LLM Scholarships » MBA Scholarships » PhD and Masters by Research Scholarships » Public Health Scholarships - MPH Scholarships » Refugees Scholarships » Research Grants » Scholarships and Grants

Scholarships in USA » Scholarships in Canada » Scholarships in UK » Scholarships in Germany » Scholarships in Italy » Scholarships in Australia » Scholarships in Netherlands » Scholarships in Japan

world bank world bank head world bank location world bank definition functions of world bank history of world bank world bank india objectives of world bank world bank chennai world bank jobs world bank jobs salary world bank jobs africa ifc vacancies imf jobs world bank recruitment world bank chennai salary freshers world bank jobs world bank recruitment world bank young professionals program world bank young professionals program salary world bank young professionals program ifc young professionals program young professionals program world bank ypp essay sample imf young professionals world bank ypp interview questions world bank young professionals