YES Funds for Youth

Youth Funds » Youth Sponsorship » Financial Assistance for Youth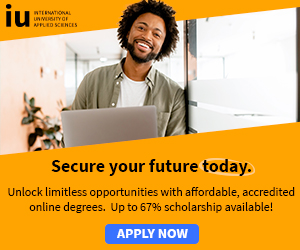 YES Funds for Youth: The youth Employment Support (YES) Jobs for the unemployed and marginalized young people (JUMP) is part of the ILO's responsible to the Kenya and Zimbabwe Decent Work Country programmes adopted by the Social Partners Government, Workers and Employers in the two countries.
The project is assisting local communities in selected districts in rural and urban areas, in collaboration with government workers' and employers' organizations, to create decent jobs in each of the countries.
The YES JUMP project aims to help partner communities and youth groups find more socially responsible and community driven solutions to poverty alleviates with at least 50% of its target group young women.
YES JUMP COOP Challenge Fund is launching a competitive call for proposals, in partnership with COOPAfrica, to provide increased access to financial services for youths defined by the African Youth Charter as women and men between the ages of 15 and 35 years.
Organisations eligible for the Challenge Funds are Member-based institutions such as Savings and Credit Cooperatives (SACCOs) and other cooperative types of microfinance institutions OR Non member-based institutions such as commercial microfinance institutions and banks, which are legally registered in Kenya and provide micro credit services to young women and men in Nakuru, Nyandarua South and Athi River in Kenya.
The organization applying for the grants or its target clients must comply with the cooperative principle and cooperative values.
Projects funded through the YES –JUMP COOP Challenge Fund should within 9 months offer loans to youths whose projects demonstrate a significant job creation impact for youth in the districts concerned.
Projects that could be supported:
Establishing of a credit line by SACCO for young entrepreneurs and farmers' members.
Setting up q revolving fund by a cooperative union to provide micro-credit to its youth members.
Established of a guarantee fund by financial institution to facilitate access to loans for youth groups or cooperatives.
Established of a marketing strategy by a SACCOs or other member-based Microfinance institutions to attract5 new young members and increase access to credit.

The YES JUMP COOP Challenge Fund will disburse grants ranging from USD5,000 to USD20,000 t selected successful applicants to enable them improve access to credit for youth to start and improve their small enterprise and cooperatives.

The ILO and the YES JUMP District Pilot Project Implementation Committees invited applications for the YES-JUMP COOP Challenges Fund.

Follow the links below for more information and application contacts for YES Funds for Youth.

African Scholarships » African Women Scholarships & Grants » Developing Countries Scholarships » Erasmus Mundus Scholarships for Developing Countries » Fellowship Programs » YES Funds for Youth - Funding Grants for NGOs » Government Scholarships » LLM Scholarships » MBA Scholarships » PhD and Masters by Research Scholarships » Public Health Scholarships - MPH Scholarships » Refugees Scholarships » Research Grants » Scholarships and Grants