World Scholars Program - University of Sydney

PhD Scholarships in Australia » Scholarships for International Students » Australia University Scholarships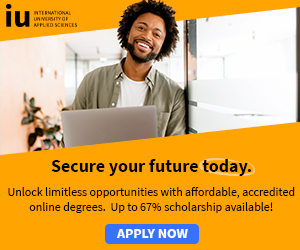 World Scholars Program - University of Sydney: Up to 20 new full tuition fee PhD scholarships will be available per annum for international students.
Scholarships will cover the full cost of tuition fees for three years.
A travel contribution of up to $2000 will also be provided to scholarship holders towards a return international air fare.
The World Scholars program is for commencing international students undertaking a PhD in any discipline.
The application process is highly competitive with scholarships awarded on the basis of research potential and academic merit.
Scholarship holders should demonstrate, in their application, an outstanding academic track record and capacity to engage in innovative and world class research.
Each year the University will invite applications from selected participating countries. These include: Kenya, South Africa and other countries.
How to Apply:
Prospective applicants must have a firm offer of admission from the University of Sydney before lodging a World Scholars application.
In addition, PhD candidates are expected to have made contact with their potential academic supervisor prior to submitting their application for a higher degree by research.
Candidates who are interested in applying for the University of Sydney World Scholars are encouraged to identify a potential supervisor as soon as possible.
For more information and application materials, see: World Scholars Program - University of Sydney Website
More: PhD Scholarships » Scholarships for International Students » University Scholarships
Scholarships for African Students
»
Undergraduate Scholarships
»
African Women Scholarships & Grants
»
Developing Countries Scholarships
»
Erasmus Mundus Scholarships for Developing Countries
»
Fellowship Programs
»
Funding Grants for NGOs
»
Government Scholarships
»
LLM Scholarships
»
MBA Scholarships
»
PhD and Masters by Research Scholarships
»
Public Health Scholarships - MPH Scholarships
»
Refugees Scholarships
»
Research Grants
»
Scholarships and Grants
Scholarships in Australia » Scholarships in Belgium » Scholarships in Canada » Scholarships in Germany » Scholarships in Italy » Scholarships in Japan » Scholarships in Korea » Scholarships in Netherlands » Scholarships in UK » Scholarships in USA
World Scholarships Program – Australia Scholarships for International Students from Developing Countries - Bachelors Scholarships in Australia - Undergraduate Scholarships in Australia - Masters Scholarships in Australia - PhD Scholarships in Australia - Scholarships in Australia for African Students - Scholarships in Australia for Developing Countries - Scholarships Grants in Australia - Study Abroad Scholarships in Australia