World Deaf Leadership Scholarships - Gallaudet University
Scholarships for international students » Education Scholarships » Free scholarships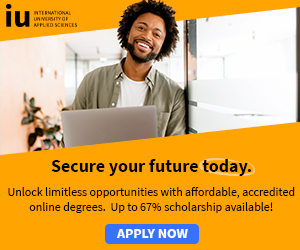 World Deaf Leadership Scholarships: The World Deaf Leadership (WDL) Scholarship is an endowed scholarship funded by the Nippon Foundation in Tokyo, Japan.
The purpose of the World Deaf Leadership (WDL) Scholarship Fund is to provide scholarships to Gallaudet students from different developing nations all around the world.
Gallaudet will select World Deaf Leadership (WDL) Scholars who demonstrate the ability to become international leaders and make significant contributions to their nation and possibly the world.
The scholarship will cover tuition, room, board, and up to two internships in your country.
Recipients of this scholarship must be from developing nations and have a strong desire to return home and become leaders.
Those selected to participate in the program must also have in mind a project to develop while they are students at Gallaudet and to implement in their home country after graduation.
The goal of each project should be to improve the quality of life of deaf and hard of hearing citizens and communities in the home country. Candidates must submit one or more specific ideas for review and evaluation by the selection committee.
Scholarship Application Guidelines:
Scholarship Application Eligibility Criteria:
Be Deaf or Hard‐of‐Hearing.
Be from a developing country.
Demonstrate financial need.
Be a current Gallaudet student or be admitted to Gallaudet by May 1. (Students may also be admitted to the English Language Institute).
Demonstrate high academic achievement.
Demonstrate active involvement in the deaf community at home.
Submit three letters of recommendation that follow these guidelines:

1. Two letters of recommendation from people in the home country whom are familiar with the applicant's work in the deaf community; and

2. One recommendation letter from a person at home or at Gallaudet whom is familiar with the academic ability of the applicant.

Scholarship Amount
Full tuition, room, and board.
$5,000 living expenses.
Cost related to two 8‐week internships.
Renewable up to 5 years.
Cost of Gallaudet health insurance.

For scholarships application: World Deaf Leadership Scholarships - Gallaudet University

More: Scholarships for international students » Education Scholarships » Free scholarships