World Creative Youth Forum Conference (WCYF)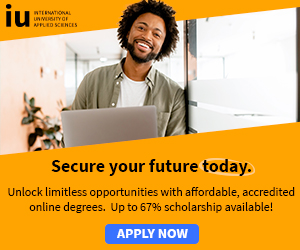 May 5-10,
Baliuag, Bulacan
PHILIPPINES
WCYF is Education for Sustainable Development with the following sub themes:
Peace and Human Rights – in depth discussion and skills sharing on effective approaches towards peace and human rights education, as well as assessment of current situations.
Climate Change - promote awareness and instill action towards supporting ways to lessen the effects and causes of climate change.
Sustainable Lifestyle - promote how important is individual action in sustainable development and how our actions affects others and the world.
Entrepreneurship - creating jobs by utilizing one's own capabilities and potential
Education and Technology - integrating Technology in teaching as powerful tool in creating learning bridges
Advocacy for Sustainable Development - building skills and knowledge on how to effectively influence and/or enforce policies to reflect genuine sustainable development.

Qualifications:

Youth leader in school or out of school, professional or civic group volunteer
Minimum of 18 to not older than 35 years old during the date of the event
Must be willing to commit beyond the duration of the event
Could interact using English language
An agent of positive change in his own sphere of influence
Has respect to diversity in culture, religion and ethinicity.

Registration Fee:


Participants will be required to pay a very minimal registration fee:
US$25 for International Participants

These fees are symbolic fees only in order to encourage self participation and contribution which is one of the spirits of sustainable activities and events.

For more information and application forms, see: World Creative Youth Forum Conference - WCYF Website

Scholarships for African Students » Undergraduate Scholarships » African Women Scholarships & Grants » Developing Countries Scholarships » Erasmus Mundus Scholarships for Developing Countries » Fellowship Programs » Funding Grants for NGOs » Government Scholarships » LLM Scholarships » MBA Scholarships » PhD and Masters by Research Scholarships » Public Health Scholarships - MPH Scholarships » Refugees Scholarships » Research Grants » Scholarships and Grants

Scholarships in Australia » Scholarships in Austria » Scholarships in Belgium » Scholarships in Canada » Scholarships in Germany » Scholarships in Italy » Scholarships in Japan » Scholarships in Korea » Scholarships in Netherlands » Scholarships in UK » Scholarships in USA