Women Grants

Scholarship & Grants for women » Business/Government Grants 
College Grants Women » Grants Women » University Grants for Women 
List of Women Grants: scholarship & grants for women including government, business and travel grants for women. University & college grants for women.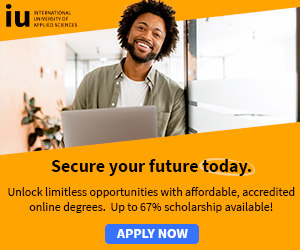 Angus Sawise Scholarships for Women
AAUW Women Grants
African Girls Congress Fellowship Awards
African Guest Researcher Scholarship Programme
African Women Development Fund
African Women in Agricultural Research and Development (AWARD) Fellowships
African Women Public Service Fellowship
Alpha Delta Kappa Scholarships
Amelia Earhart Fellowship Program
Amy Rustomjee International Scholarship
Assistance for Women and Women Refugees
Association for Women in Mathematics Travel Grants
Association for Women in Aviation Maintenance (AWAM)
AWARD Scholarships for African Women
Awards Creative Women and Women's Groups
Batonga Foundation Girls Scholarships
British Federation of Women Graduates Foundation Grants
Cartier Women's Initiative Award


Diamond Women Education Grants
Courage in Journalism Awards
Educational Grants for Female Students
Ewha Global Partnership Program
Faculty for the Future Fellowships
Funds for Women Graduates
Georgina Sweet Fellowship
Google Australia and New Zealand Anita Borg Memorial Scholarship
Google Australia Anita Borg Memorial Scholarship
Google Canada Anita Borg Memorial Scholarship
Google EMEA Travel and Conference Grants
Google Europe Anita Borg Memorial Scholarship
Google ICT Scholarship
Google Zawadi Africa Scholarship
Graça Machel Scholarship Programme
Graduate Scholarship for Non-Japanese Women to Study in Japan
Graduate Scholarships in Womens Rights
HEC - Forté Foundation Scholarships
IATEFL Africa Scholarship
IFUW International Awards
Israel Association Of University women
Japanese Association of University Women
LAWA Program LLM Scholarships
L'ORÉAL/UNESCO Regional Fellowships for Women in Science
Mama Cash Grants
Margaret Bennett Scholarship for North African Women - London School of Economics
Margaret McNamara Memorial Fund Scholarships
Mary Isabel Sibley Fellowship
Masters Degree in Women's and Gender Studies Scholarships
Moi University Masters Scholarships
Nigerian Women Association of Georgia Scholarship
Norwegian Federation of University Women, Ellen Gleditsch's Stipendiefond
Peace and Security Fellowships for African Women
P.E.O. International Peace Scholarship Fund
Prize for Women's Creativity in Rural Life
Sarojini Naidu Memorial Scholarship
Scholarships for Women in Australia
Small Grant Awards for Female Scientists
South African Association of Women Graduates
Support for Young African Women Leaders
The Google Anita Borg Memorial Scholarship: Asia
The Google Anita Borg Memorial Scholarship - USA
The Google Australia Anita Borg Scholarship
The Room to Read Room to Grow Girls Scholarship
Theodora Bosanquet Bursary
Theological Education Fund for Women Scholarships
Travel Grants for Women
TWOWS Postgraduate Training Fellowships
UNESCO-L'ORÉAL Women Scholarships
Vibert Douglas International Fellowship
Women in Business Scholarships
Women Human Rights Grants
Women Rights Prize
Women's Leadership Scholarship (NLS)
Women Leadership and Disability Scholarships
Women Scholarships for Developing Countries
Woodrow Wilson Dissertation Fellowship in Women Studies
Women PeaceMakers Program
Women Scholarships in UK
Women Trust Scholarships
Working to Advance African Women Foundation Scholarship (Women Grants)
Young Women in Governance Grants
Young Women in Public Affairs Awards
Specific categories included in the above list of scholarships for women includes: academic scholarships, research scholarships, Phd studentships for women, scholarships for African women, scholarships for women refugees, law school scholarships, LLM scholarships for women, nursing scholarships and engineering scholarships.
African Scholarships » Undergraduate Scholarships » African Women Scholarships & Grants » Developing Countries Scholarships » Erasmus Mundus Scholarships for Developing Countries » Fellowship Programs » Funding Grants for NGOs » Government Scholarships » LLM Scholarships » MBA Scholarships » PhD and Masters by Research Scholarships » Public Health Scholarships - MPH Scholarships » Refugees Scholarships » Research Grants » Scholarships and Grants
Scholarships for African Students
»
Undergraduate Scholarships
»
African Women Scholarships & Grants
»
Developing Countries Scholarships
»
Erasmus Mundus Scholarships for Developing Countries
»
Fellowship Programs
»
Funding Grants for NGOs
»
Government Scholarships
»
LLM Scholarships
»
MBA Scholarships
»
PhD and Masters by Research Scholarships
»
Public Health Scholarships - MPH Scholarships
»
Refugees Scholarships
»
Research Grants
»
Scholarships and Grants
Women Scholarships in Australia » Women Scholarships in Belgium » Women Scholarships in Canada » Women Scholarships in Germany » Women Scholarships in Italy » Women Scholarships in Japan » Women Scholarships in Korea » Women Scholarships in Netherlands » Scholarships in UK » Women Scholarships in USA
Women Grants » Scholarship & Grants for Women » Business/Government Grants » Women Scholarships Grants » Scholarship & Grants for Women » Business/Government Grants » Women Grants » Scholarship & Grants for Women » Business/Government Grants » Women Scholarships Grants » Scholarship & Grants for Women » Business/Government Grants