Wildlife and Ecosystem Health Conference Participation Grants
Non Profit Grants » Funds for Individuals » Grants for Education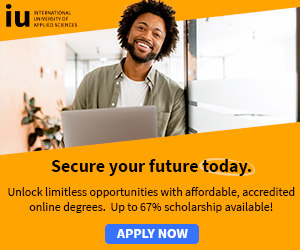 Envirovet Summer Institutes provide eight weeks of intensive lecture, laboratory and field experiences to veterinarians, veterinary students and wildlife biologists in the area of terrestrial and aquatic ecosystem health in developed and developing country contexts.
The goal of the Envirovet Summer Institute is to create a force of scientists with unique perspectives, knowledge, skills, and expertise required to implement an efficient approach to ecosystem repair that will enable synchronous gains in wildlife, domestic animal, human, and economic health.
Each participant in Envirovet Summer Institute will engage in comprehensive classroom, laboratory, and field interactions.
Individuals with determination, stamina, sense of purpose, keen intelligence, and capacity to envision and pursue positive outcomes in the face of incomplete knowledge and institutional inertia are invited to apply for admission to the Envirovet Summer Institute.
Eligibility for participation in Envirovet Summer Institutes requires a statement regarding an intended career in wildlife and ecosystem health, as well as at least one year of veterinary school or an advanced degree in a relevant discipline with a defined animal health component.
Each applicant should submit:

A completed application form

Official transcripts from all universities and colleges attended and

Three evaluations (letters of reference).

(WWF-EFN) provides grants for especially capable wildlife specialists likely to benefit from Envirovet Summer Institute.

Individuals from developing countries who wish to be considered for such a waiver should apply to Envirovet through the website and fill out the fee waiver portion of the Envirovet application.

For further details and application forms, contact: Wildlife and Ecosystem Health Conference Participation Grants Website


More: Wildlife and Ecosystem Health Conference Participation Grants Website