Weidenfeld Scholarships and Leadership Programme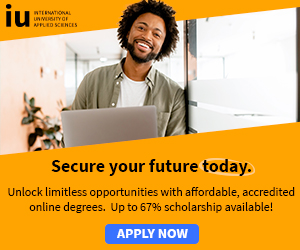 Graduate Scholarships » Education Scholarships » International Students Scholarships
Free Scholarship + Free Tablet! - Every Registered Student Receives a Free Scholarship and Tablet!*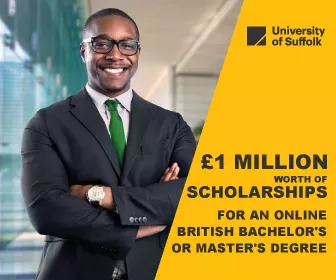 Weidenfeld Scholarships and Leadership Programme: Launched, the programme aims to cultivate the leaders of tomorrow primarily from Eastern Europe, Central Asia, Russia, the Middle East and North Africa.
It provides outstanding university graduates and young professionals with:
The opportunity to pursue graduate studies at the University of Oxford
Scholars also participate in a comprehensive programme of leadership-skills development, long-term mentoring and networking (including communication skills courses, pro-bono projects and involvement in a high-level speaker and seminar series)

The Weidenfeld Leadership Programme includes a Leadership and Public Policy off-site retreat with seminars and workshops on political philosophy and leadership development;
A Speakers' Series at Oxford organised by the scholars focusing on relevant issues;
A European Study Tour;
Engagement in the Institute's projects and conferences; communications courses;
Long-term mentoring.

The programme is managed by the Institute for Strategic Dialogue (ISD), a London-based policy organization.

The scholarship is tenable only at the University of Oxford.

Host Institution(s):

University of Oxford, United Kingdom

Field of study:

Any full-time graduate program offered at University of Oxford.

Number of Awards:

Approximately 25-30 (of whom 4 will be US cand

idates).

Target group:

Nationals of one of the following countries:

Algeria, Egypt, Libya, Morocco, Western Sahara.

Scholarship value/inclusions:

All university and college fees plus a full grant for living costs (£13,500).

Scholarship Eligibility:
Eligible candidates must have an undergraduate degree and be a national of one of eligible countries (see above).
Applicants must be able to demonstrate that they aspire through their professional work to contribute to the public good in their country or region, or on a global basis.
Applicants must be able to demonstrate a connection between their subject of study and their longer-term career objectives.
The scholarships are open to students starting a new course. Students currently at Oxford are not eligible to apply unless they are already a Weidenfeld Scholar.
This scholarship may not be held in conjunction with any other awards.

Application instructions:
Apply at the same time as you apply to Oxford by ticking the Weidenfeld Scholarship box in the University of Oxford Scholarships section of the graduate application form.
You must also complete and upload together with your graduate application form a Weidenfeld Scholarship Questionnaire. These can be downloaded from the official website.
Shortlisted candidates will be invited to attend an expenses-paid interview weekend in Oxford in late April .

Contact information: Phone: +44 (0) 1865 280487.

Application Deadline:

Application deadline for Medical Sciences and Philosophy students is 8 January while the deadline for all other subjects is 22 January, though the Scholarships are awarded annually.

For More Information, Please Visit; Weidenfeld Scholarships and Leadership Programme

More: Graduate Scholarships » Education Scholarships » International Students Scholarships