WaterAid International Jobs
Location: Africa.
Jobs in Africa » Jobs Africa » Careers in Africa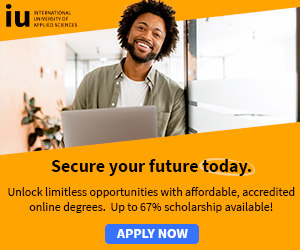 Country » Sierra Leone
Finance and Administrative Officer
You will provide finance and administrative support to WaterAid Programme Team in Sierra Leone, review and process financial transactions in line with organizational policy and procedures, support partners to prepare and submit project reports in line with WaterAid and Donor requirements.
You'll report to the Finance and Administration Manager and the Technical Programme Manager.
You must educated to University level preferably with a degree in accounting and finance and studying towards a professional accounting qualification with a minimum of 3 years experience in an accounting environment.
You must have proven skills in using accounting packages, transaction processing and report preparation and working within a team will minimum supervision.
Good leadership skills are also essential, with knowledge of MS Office, a major Accounting Package and good spoken and written English.
How to apply:
Please visit our website: www.wateraid.org/jobs

---
Country » Uganda
Country Representative
This is an exciting time to join WaterAid on the final push to implement WaterAid Uganda's country strategy and lead on the design of a new country strategy, as well as to participate as one of our global leaders in the development of WaterAid International's new global strategy.
WaterAid need someone who passionately shares our vision and has the influential leadership qualities to make this a reality in Uganda one of our oldest country programmes in East Africa region.
Working across the development sector to maximise the opportunities and impact of WASH issues, you'll lead on maximising the impact of our programme and policy work to ensure access to equitable and sustainable water, sanitation and hygiene education for the poorest communities in Uganda.
Knowledgeable about social, economic and political issues in Uganda, you will have an excellent track record of working with civil society, NGOs, local and national government and donors.
Your impressive background in strategic programme management at a senior level, preferably in the water, sanitation and hygiene sector will also include substantial experience of working with partners at a variety of levels.
You must also have great people management and development skills and strong financial management, analytical, advocacy and strategic thinking skills.
Fluency in English is essential, and good working knowledge of a local language is desirable.
How to apply:
Please visit our website: www.wateraid.org/jobs

For more information and application, see: Country Representative
For more: Jobs in Africa » Jobs Africa » Careers in Africa