War Child Jobs 
Location: Africa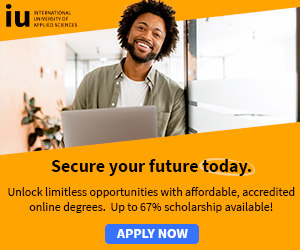 Country »Sudan War Child Jobs: War Child's goal is to empower children and young people in war-affected areas.
It is seeking for qualified candidates to fill the position below.
1. Program Development Manager
Qualifications:
Five years experience in a similar position of which at least two with a reputable organisation outside your country of citizenship.
Experience in managing educational programmes, preferably in developing country contexts.
Relevant academic background (Community Development, International Development, Education, Social Sciences) on an MA level.
Knowledge of participatory assessment and community based programming, understanding of psychosocial approaches.
Understanding of quantitative and qualitative planning, monitoring and evaluation tools.
Knowledge of and experience with participatory assessment and community based programming in an (I)NGO and (post)conflict context.
Strong coaching, diplomatic and cross cultural communication skills.
Creative, participatory and innovative approaches.
Experience with management and capacity building of staff and partner organisations.
Experience living and working in complex security contexts;
Experience working and living in Arab/Muslim cultures desired.
Good written and spoken English required. Some spoken Arabic desired.

For more information and application, see: Program Development Manager

Application deadline: November 27th

Country » Uganda War Child Canada seeks to recruit a:

1. Country Director

Qualifications:
Minimum of 5 years experience in project development, implementation, coordination and management, preferably with projects in conflict and post affected areas.
Knowledge of M/E of SGBV programs and/or Child rights a plus.
Experience working with and through, local partners. Specific experience in monitoring and evaluation of gender issues, and legal protection issues an asset.
Demonstrated track record in financial management and HR management, including mentoring of national and international staff.
Previous experience in Uganda an asset.
Relevant academic background (e.g. Masters Degree or equivalent in International 
Development, Social Sciences, International Relations, etc.). 
Demonstrable knowledge and experience of gender and diversity issues. 
Knowledge of the region and an awareness of local culture

For more information and application, see: Country Director

Application deadline: December 19th

Application deadline: November 27th

For more jobs opportunities, see: War Child Jobs

For more NGO Jobs: job opportunities