WMU Sasakawa Fellowships - World Maritime University
Graduate Scholarships » Phd scholarship » University Scholarships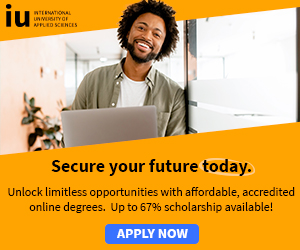 WMU Sasakawa Fellowships at World Maritime University(WMU): In an effort to improve the quality of maritime experts around the world, The Nippon Foundation supports two programs at the World Maritime University.
Firstly, The Nippon Foundation sponsors a scholarship program that enables people from developing countries to obtain a two-year master's degree in maritime affairs, which they can then use to improve the level of maritime expertise in their home countries.
Secondly, students who obtain a masters in maritime affairs may be eligible to apply for one of the special advanced research fellowships (PhD Scholarship).
For more scholarship information and application: WMU Sasakawa Fellowships - World Maritime University
More: Graduate Scholarships » Phd scholarship » University Scholarships