Visiting Fellowships for Policy Researchers
Research Fellowships » Academic Fellowships » Postgraduate Fellowships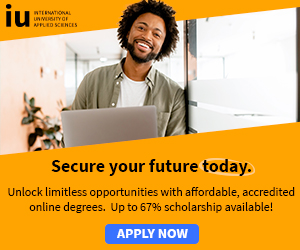 Visiting Fellowships for Policy Researchers: The UN African Institute for Economic Development and Planning (IDEP) invites applications and nominations for its fellowship programme for scholars involved in policy research connected to the historical and contemporary economic management and development experiences and challenges of the African continent.
This Fellowships programme is aimed at academics based in African universities; scholars associated with research centres; researchers working with think tanks; independent scholars with a strong public policy orientation; and experienced civil society action-researchers.
Target participants are welcomed to apply directly on their own; they may also be nominated by their institutions.
Applicants/nominees would normally be expected to hold a doctorate degree but those with a Masters degree and at least five years of post-graduation research experience will also be considered.
Fellowships will be offered by Institute for Economic Development and Planning (IDEP) for tenures of between two weeks minimum and three months maximum according to the needs and requirements of those whose applications are successful.
All fellowships awarded, irrespective of their duration, will require residency in Dakar, Senegal, where IDEP is headquartered.
The Institute will cover the air travel, accommodation, and subsistence costs of those whose applications/nominations are successful.
For more scholarship information and application: Visiting Fellowships for Policy Researchers
More: Research Fellowships » Academic Fellowships » Postgraduate Fellowships