Use &  Abuse of Power Conference Fellowships, Viadrina Summer University

University Scholarships » Academic Scholarships » Education Scholarships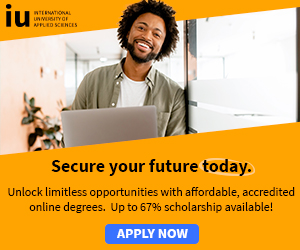 The Viadrina Summer University offers 25 fellowships towards the Use & Abuse of Power Conference Fellowships.
Fellowships cover tuition, accommodation, travelling costs and a lump sum of 200s Euro towards meals and living costs. Travelling costs will be reimbursed according to the regulations of the DAAD.
The Summer University is open to a limited number of regular Viadrina students who will not have to pay the registration fee.
Who can apply:
Viadrina Summer University welcomes advanced students and young researchers from the social sciences, economics, humanities, and law. Applications from candidates who already hold a first degree and/or have specialized in issues related to the program will receive preferential treatment.
Full-time attendance of the Summer University is obligatory for all participants.
Students are expected to contribute a short presentation and a research essay.
Proficiency in English is required as all parts of the program will be taught in English
Application:
Deadline for applications is 1 March.
Please send us:
Application form (word 97-2003, pdf)
Proof of English language proficiency
Curriculum Vitae
Letter of Motivation (one page)
Letter of Recommendation (from a university teacher)

All applications have to be made in English. All documents can be sent by mail, but they must also be sent by post.

If you have any questions don't hesitate to contact Ms Carolin Friese: vsu [at] euv-frankfurt-o.de

Follow the links below for more details and application contacts.

For further details, and application materials, contact: Use & Abuse of Power Conference Fellowships


Also see: University Scholarships » Academic Scholarships » Education Scholarships