University of Strathclyde Business School Scholarships

Research Awards » International Scholarships » Education Grants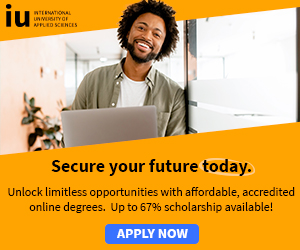 Applications are invited for full-time research studentships comprising tuitions fees and £12,600 for maintenance tenable from June onwards for up to three years.
Candidates should hold a good Honours degree from a UK university or equivalent and have applied for admission to a Department in the Business School.
Studentships will be awarded by the Business School on the basis of academic merit and the Department's overall research strategy.
The value of individual studentships will be influenced by any other grants or awards held from other sources.
Strathclyde Business School is accredited by the three leading international organizations which review and monitor the quality of business schools, placing it in the top 1% of business schools worldwide.
Research is rated internationally or nationally excellent.
The closing date for applications is 9th March.
Forms are available from the Faculty Office, Room 2.66, McCance Building, 44 141-548-2747, e.leiper [at] mis.strath.ac.uk, and should be submitted through the Head of the Department to which the candidate has applied.
Follow the links below for more details and application contacts.
For more information see; University of Strathclyde Business School Scholarships

More; Research Awards » International Scholarships » Education Grants