University of Pretoria MasterCard Foundation Undergraduate & Postgraduate Scholars Program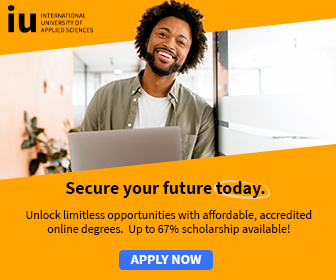 The University of Pretoria (UP) in partnership with the Mastercard Foundation (MCF) is currently offering scholarships for high achieving African students interested in studying at undergraduate or postgraduate levels, commencing in January 2019.
The Mastercard Foundation Scholars Program (MCFSP) targets academically talented yet economically disadvantaged young people in Africa who will contribute to the transformation of the continent through their knowledge, skills, attitudes and values evidenced by their leadership.
Community service and internships are essential components of the Program.
The MCFSP offers a full scholarship to selected students who have been provisionally admitted to study towards an undergraduate or postgraduate degree at UP.
Two thirds of these bursaries will be for postgraduate study and one third will be for undergraduate study.
Graduates must return to their home countries on completion of their studies and give back to their communities.
Benefits:
If your MCFSP application is successful the Program will cover the following:
Full tuition fees
Accommodation in a UP residence
Meals
Books and printed material
A modest monthly stipend
Medical aid

Travel costs (one return trip for the duration of the study period)

Cost of one visa application for the duration of the study period.

Undergraduate

This Program targets academically qualified, yet economically disadvantaged, young people in Africa who will go back to contribute to the transformation of the continent.

Applicants from countries outside the borders of South Africa should meet the requirements of the Universities of South Africa (USA), Mastercard Foundation offers a full Pretoria University MasterCard Foundation Scholarship Program to students who have applied for and been admitted to one of the following undergraduate study programmes at the University of Pretoria:

Faculty of Engineering
BEng (Industrial Engineering)
BEng (Chemical Engineering)
BEng (Civil Engineering)
BEng (Electrical Engineering)
BEng (Electronic Engineering)
BEng (Mechanical and Aeronautical Engineering)
BEng (Mining Engineering)
BEng (Computer Engineering)

Faculty of Economic and Management Sciences
BCom (Accounting Science)
BCom (Financial Science)
BCom (Economics)
BCom (Informatics)
BCom (Agribusiness Management)

Faculty of Natural and Agricultural Sciences
BScAgric (Food Science and Technology)
BScAgric (Agricultural Economics/Agribusiness Management)
BScAgric (Animal Science)
BScAgric (Plant Pathology)
BScAgric (Applied Plant and Soil Sciences)

Faculty of Humanities
BSW – Bachelor of Social Work
BPolSci – Political Sciences

Faculty of Education

BEd (Senior Phase and Further Education and Training Teaching)

The MCFSP currently offers scholarships to students who have applied for and have been admitted to one of the following faculties at UP:
Faculty of Natural and Agricultural Sciences
Faculty of Economic and Management Sciences
Faculty of Humanities for entry into the BPolSci (Political Studies or International Studies only)

Postgraduate

The Mastercard Foundation Scholars Program (MCFSP) at the University of Pretoria (UP) for full-time postgraduate study is open to students who have already completed a bachelor's degree and are residents or citizens of an African country.

This Program targets academically qualified, yet economically disadvantaged, young people in Africa who will go back to contribute to the transformation of their countries.

Applicants should not already be in possession of a Masters Degree/ Qualification.

If your MCFSP application is successful the Program will cover the following:
Full tuition fees
Accommodation in a UP residence
Meals
Books and printed material
A modest monthly stipend
Medical aid
Travel costs (one return trip for the duration of the study period)
Cost of one visa application for the duration of the study period.

Post Graduate
Faculty of Natural and Agricultural Sciences
Faculty of Economic and Management Sciences
Faculty of Humanities for entry into the Honours or Masters (Political Studies or International Studies only)
Faculty of Engineering – continuing students are eligible to apply

Step 1

To use the online Application system, you will need Internet access and an email address that you can access regularly. As soon as you submit your online application, a student number (EMPLID) will be sent to this email address as confirmation of receipt.

Alternatively, you can submit a hard copy of your application form to the following address:
University of Pretoria
Student Service Centre
Hatfield
Pretoria 0028
South Africa

Step 2

The application will be evaluated by members of the relevant faculty and you will be informed of the outcome.

Undergraduate applicants are required to write the Scholastic Aptitude Test (SAT) or the National Benchmark Test (NBT).

Please check with your faculty regarding the requirements for the Scholastic Aptitude Test (SAT) or the National Benchmark Test (NBT).

Step 3

Download application forms for the MCFSP from www.up.ac.za/mcfsp.

MCFSP Postgraduate Application Form PDF – PDF (0.54 MB)

MCFSP Undergraduate Application form – PDF (0.14 MB)

Step 4

Submit your MCFSP application with ALL supporting documents as stated on the first page of the application form.

Application Deadline: 15 September 2018

For more information and application details, see; University of Pretoria MasterCard Foundation Undergraduate & Postgraduate Scholars Program

Scholarships for Study in Africa » Scholarships for African Students » Undergraduate Scholarships » African Women Scholarships & Grants » Developing Countries Scholarships » Erasmus Mundus Scholarships for Developing Countries » Fellowship Programs » Funding Grants for NGOs » Government Scholarships » LLM Scholarships » MBA Scholarships » PhD and Masters by Research Scholarships » Public Health Scholarships - MPH Scholarships » Refugees Scholarships » Research Grants » Scholarships and Grants Scholarships in Australia » Scholarships in Austria » Scholarships in Belgium » Scholarships in Canada » Scholarships in Germany » Scholarships in Italy » Scholarships in Japan » Scholarships in Korea » Scholarships in Netherlands » Scholarships in UK » Scholarships in USA