University of Bridgeport International Scholarship Auditor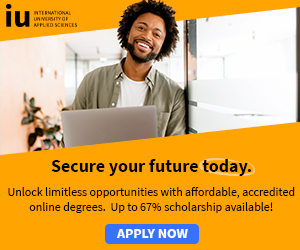 The Undergraduate International Scholarships are offered to encourage academic excellence and student leadership and to continue UB's tradition of enrolling a Community of Scholars from around the world.
The scholarships are available to both freshman (first year applicants) and transfer students seeking an associate or a bachelor degree.
All awards are renewable yearly based on satisfactory academic achievement and good standing at the University.
All undergraduate applicants are considered for these scholarship awards once all application materials are received by the specified deadlines below.
Academic scholarships range from $5,000 to $12,000 USD per academic year, and are based on academic excellence and English proficiency.
The Grade Point Average (GPA) is calculated at the University of Bridgeport by converting your grades, marks, examination results, etc. to an American grading equivalent with accepted practices used by universities in the United States.
Specific scholarship Grade Point Average requirements are subject to change based on the sole discretion of The Admissions Committee.
International undergraduate students who wish to apply for an athletic scholarship must take the (SAT I) Test.
The Department of Athletics at the University of Bridgeport offers athletic grants (scholarships) to those individuals who demonstrate superior athletic abilities and meet the National Collegiate Athletic Association (NCAA) regulations and University of Bridgeport regulations for eligibility to participate.
Eligibility:
Scholarships are available for first-time applicants entering in the fall or spring semester who demonstrate outstanding scholastic achievement and proficiency in English.

Deadline: 1st May and October

For more information and application, visit: University of Bridgeport International Scholarship Website