United Methodist Committee on Relief  jobs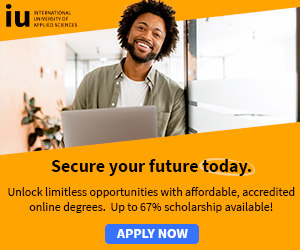 The United Methodist Committee on Relief (UMCOR) is the not-for-profit global humanitarian aid organization of the United Methodist Church.
UMCOR is working in more than 80 countries worldwide, including the United States.
1. Food Security/Nutrition Proposal Writer (Consultant): Zimbabwe
The Food Security/Nutrition Proposal Writer will work directly alongside the Head of Mission in Zimbabwe to take the lead in writing a highly competitive USAID Food for Peace proposal for an Emergency Food Security Program for Zimbabwe.
This person will play a critical role in supporting the United Methodist Committee on Relief's (UMCOR) mission to remedy the human suffering surrounding emergency food needs and to address the root causes of food instability in Zimbabwe.
This is a consultancy assignment for approximately 30 days.
Essential Functions:
Consult with all relevant stakeholders, including country government ministries, international agencies and NGOs, and community leaders to develop program ideas and identify/select implementation sites.
Consult closely with UMCOR's local and HQ staff to produce/develop a sound proposal according to the USAID format for a cash for assets and food for assets program.
Research the current and projected food conditions within Zimbabwe to develop and design a thorough needs assessment.
Liaise on an ongoing basis with the UMCOR Field and HQ staff to resolve proposal questions.
Work with UMCOR's Finance Director in Zimbabwe to help develop a budget for the proposed program.

Requirements:
The position requires a Master's degree in International Development, International Relations, Agriculture an MBA or related field and at least 5 years of experience with food for assets programs, emergency food aid and/or local/regional food aid procurement, agricultural development, food security, private sector agriculture development, agricultural marketing and value chain strengthening.
Candidates will also have experience in effective evidence-based methodologies for the above sectors within short-/long-onset crises and emergency situations in developing countries.
At a minimum, the candidate must have successful program development experience (specifically in the field of food aid) and excellent writing skills.
Proven knowledge and ability to provide leadership in US Government proposal writing and pre-award management.
In-depth knowledge of the food aid situation in Zimbabwe or the region.
In addition, the candidate must possess highly developed organizational skills, NGO experience (Food for Peace program management and/or Food for Assets programming a plus) and knowledge of food aid in developing countries.
Knowledge of faith based organizations and successful applications for USAID's Office of Food for Peace a plus. Fluency in English is required.

For more information and application see: United Methodist Committee on Relief jobs

To view more job opportunities in Africa, see: job search