Undergraduate Scholarships in Textile Engineering, Politecnico di Torino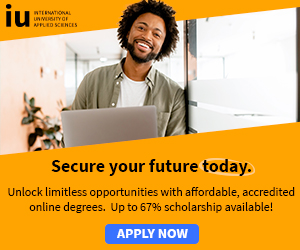 The project offers international students the possibility to receive a scholarship and other benefits to graduate from the Politecnico di Torino attending a Bachelor of Science (BS) course in Textile Engineering at the Biella campus.
Requirements
Having not Italian citizenship or being an Italian citizen who has obtained a secondary school diploma abroad
Being at least 18 years old
Meeting the minimum requirements for the admission to Italian university. For further information, please visit the Entry requirements page.
In the countries where it is required, having successfully passed the state-level university admission exam (e.g. Gao Kao in China)
Knowledge of the English language, preferably demonstrated by an international certification (students who do not provide such certification may be asked to conduct a telephone interview to test their knowledge of English)
Not being the recipient of other scholarships, Italian or foreign.

Amount of the scholarship:
The gross amount of the Biella Campus scholarship is 10.000 Euro per year (30.000 Euro for the complete period). The exact net sum is dependent upon the individual tax conditions of each student, which can be verified only upon the arrival of the student.
The allocation of the scholarship is dependent upon the submission, within 10 days from the arrival in Italy of the student, of the original documentation, which must correspond with the documentation attached to the online form.
Payment of the scholarship occurs periodically. The first instalment is dependent upon the possession of the relevant documentation (residence permit, Italian fiscal code, and bank account in the name of the scholarship recipient), all obtainable upon arrival in Italy.

Deadlines: The scholarship is offered each year.

Specific contacts for Bachelor of Science
For Scholarship

International Relations Office: international.relations[ at ]polito.it
For Admission

Incoming Students Office: international.admission[ at ]polito.it

For further details, and application materials, contact: Undergraduate Scholarships in Textile Engineering - Politecnico di Torino Website