Undergraduate Research Opportunity - Summer UREKA Programme in Ireland

Free Scholarships » Undergraduate Scholarships » University Scholarships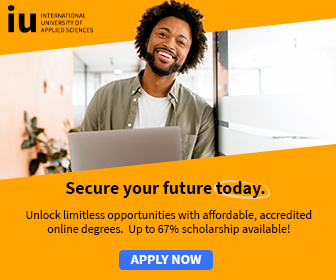 Undergraduate Research in the School of Natural Sciences, Dublin, Ireland: "Integrating Ecology and Evolution in a Changing World" is a summer, undergraduate research programme based in Dublin, Ireland.
Its aim is to provide research training and experience, as well as an introduction to Ireland, to national and international undergraduate students.
Students will work within active research groups in Trinity College Dublin, Ireland's premier university.
Full funding is available for ten students to participate in this 10-week programme, from 2 July - 7 September.
International students are also entitled to assistance with travel costs.
The new School of Natural Sciences, comprising the departments of Botany, Geography, Geology and Zoology, and the Centre for the Environment, hosts internationally acclaimed biological, physical and social scientists.
It provides a dynamic and exciting research environment, with ~40 academic staff, ~20 post-doctoral fellows, and ~120 graduate students.
The summer undergraduate research programme cuts across the ecology and evolution research strands within the School, and offers projects ranging from climate change to behaviour to phylogenetics, and training in both practical laboratory and field skills, as well as generic science communication skills.
Students will be embedded within active research groups and receive direct training from PIs, as well as post-doctoral fellows and graduate students.
A weekly seminar programme will cover research ethics, the transition to graduate school, current topics in ecology and evolution, and science communication.
At the end of the programme students will both write up and present their research project at a one-day symposium.
In addition to the science, an active social programme will introduce students to the delights of Dublin, and the beauty and history of Ireland.
Scholarship Requirements:
- completion of the penultimate year of an undergraduate biological science degree
- proficiency in English (written and spoken)
- willingness to work hard, and ability to work independently
All applications must be received by 16 March.
For more details, please see: Undergraduate Research in the School of Natural Sciences or e-mail: fimolony [at] tcd.ie
More: Free Scholarships » Undergraduate Scholarships » University Scholarships