USADF Fund
Africa Grants » Development Grants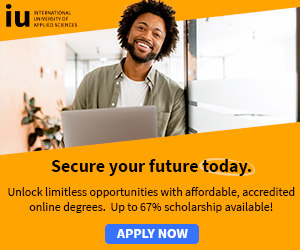 The United States African Development Foundation provides grants of up to $250,000 in grants to community groups and small enterprises that benefit under served and marginalized groups in Africa.
Marginalized groups are people that have significant needs that are not being currently addressed by existing governments programs, NGOs, or other international development efforts.
USADF measures grant success in terms of jobs, increased incomes levels, and improved social conditions.
USADF provides funding for the following types of groups:
An organization formed by a group of small-scale farmers, artisans, or producers to achieve some or all of the advantages of large-scale marketing and production.
An organization made up of a group of people who come together to accomplish a common goal or a set of goals tailored to meet the development needs of their community.
An organization that works directly with very low-income people and marginalized groups.
A registered enterprise that employs up to 100 workers, has annual sales revenues up to $500,000, and has a business plan that impacts communities either directly within their enterprise or indirectly through supply-chain linkages.

Follow the links below for more details and application contacts.

For More Information and Application, Please Visit; USADF Fund Website

More: NGO Funding » Non Profit Grants » Government Grants

Scholarships for African Students » Undergraduate Scholarships » African Women Scholarships & Grants » Developing Countries Scholarships » Erasmus Mundus Scholarships for Developing Countries » Fellowship Programs » Funding Grants for NGOs » Government Scholarships » LLM Scholarships » MBA Scholarships » PhD and Masters by Research Scholarships » Public Health Scholarships - MPH Scholarships » Refugees Scholarships » Research Grants » Scholarships and Grants

Scholarships in Australia » Scholarships in Austria » Scholarships in Belgium » Scholarships in Canada » Scholarships in Germany » Scholarships in Italy » Scholarships in Japan » Scholarships in Korea » Scholarships in Netherlands » Scholarships in UK » Scholarships in USA