UNWG Grants to Support Childrens Charities in Developing Countries

UNWG Grants to Support Childrens Charities in Developing Countries - NGO Grants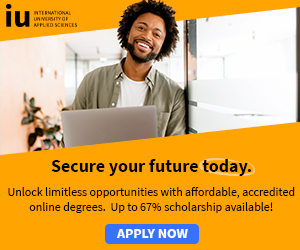 UNWG Grants to Support Childrens Charities in Developing Countries
UNWG Grants to Support Children's Charities in Developing Countries - United Nations Women's Guild (UNWG ) Grants to Support Children's Charities in Developing Countries
Each year the UNWG financially supports many children's charities in Austria and the developing world.
This project-based programme is organized for the sole purpose of benefitting children in need.
The UNWG charity programme assists abused children, those having restricted access to education, children with serious health problems, children having no access to clean drinking water, victims of calamity or catastrophe, orphans, children with special needs or children suffering from extreme poverty or starvation.
UNWG Grants to Support Children's Charities in Developing Countries - Criteria
● Projects must benefit children no older than 18 (21 if disabled), or mother and child care programmes.
● The services of the organization must be available to all children without discrimination, regardless of race, gender, ethnic origin or religion.
● Projects must be sustainable and have continuation plans. Requests should address basic needs in health, education, water and shelter, focusing on long term assistance (e.g. clean water supply, sanitation facilities, school construction or repair, classroom furniture, educational or vocational materials/equipment, medical equipment, special needs support.)
● Applicant organizations must be registered as charities with their government.
Funding limit: Maximum funding allowed is €10,000 or equivalent in US dollars. Funding of a specific part of a project may be approved.
Special Notes: Please contact with the donor directly for further clarification and understanding.
Eligibility for UNWG Grants to Support Children's Charities in Developing Countries
● Funds may be used only for the project presented and approved. The Charity Review Committee must endorse any change in the utilization of funds in advance.
● The Charity Review Committee monitors the projects to ensure that funds are used for the intended purpose. On completion of the project, a written report is submitted to the UNWG by the organization, including a financial accounting of fund utilization.
UNWG does not fund
● Operational or administrative costs, salaries, taxes, rent, fees, study session expenses, awareness campaigns, transportation fees, large-scale construction projects, micro-credit or income generating schemes.
● Food and emergency aid i.e. natural disaster, conflict areas etc.
Eligible Country: Austria and the developing world
How to Apply for UNWG Grants to Support Children's Charities in Developing Countries
● UNWG prefers applications in the English language, NGO's may submit in Arabic, Chinese, French, German, Russian or Spanish. However please be aware that we do not have official translators.
● Please type or print clearly throughout the application.
● You may add lines or space to more fully describe an item.
● Letters of support from local government entities are encouraged.
● You must provide your organization's registration certificate as a non-profit organization with the original application form and contact information for the registration authority.
If you are a governmental education or health facility, please provide documentation as to your credentials.
● All amounts must be specified in Euro or US Dollars and so indicated on the application.
● The original application form must be emailed to:
unwgcharityvienna@gmail.com (no later than 15 December midnight Central European Time) .
Or sent by post to: Second Vice President, UNWG, Vienna International Center, Room F 1036, P.O. Box 400, A-1400 Vienna, Austria (postmarked before 15th, December )
● For email applications, the signed last page must be scanned and submitted. For postal mail applications, please submit the original signatures.
● Organizations receiving a grant must submit a detailed project completion report including payment invoices .
Deadline: The Application is open between 15th, September and 15th, December, 2018
For more information and application details, see; UNWG Grants to Support Children's Charities in Developing Countries
Scholarships for Study in Africa » Scholarships for African Students » Undergraduate Scholarships » African Women Scholarships & Grants » Developing Countries Scholarships » Erasmus Mundus Scholarships for Developing Countries » Fellowship Programs » Funding Grants for NGOs » Government Scholarships » LLM Scholarships » MBA Scholarships » PhD and Masters by Research Scholarships » Public Health Scholarships - MPH Scholarships » Refugees Scholarships » Research Grants » Scholarships and Grants
Scholarships in Australia » Scholarships in Austria » Scholarships in Belgium » Scholarships in Canada » Scholarships in Germany » Scholarships in Italy » Scholarships in Japan » Scholarships in Korea » Scholarships in Netherlands » Scholarships in UK » Scholarships in USA