UNICEF CRC Video Contest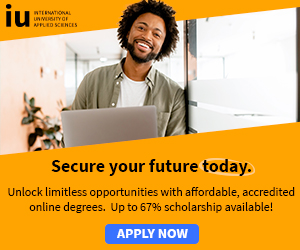 Education Scholarships » Academic Scholarship » Scholarships for Children with Disabilities
Free Scholarship + Free Tablet! - Every Registered Student Receives a Free Scholarship and Tablet!*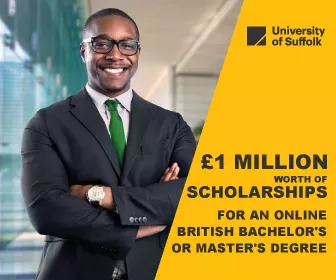 UNICEF Youth Video Contest:
UNICEF publishes a report called State of the World's Children. Next year, the theme is on children with disabilities.
UNICEF would like to hear your voice, so send a one minute video reflecting your perspective on disabilities.
UNICEF Youth Video Contest Theme
Children living with disabilities have the same rights as all children: the right to live in dignity and to grow up in an environment that allows them to reach their full potential. But too often, children with disabilities face difficulties that hold them back.
Take inspiration from the theme "It's About Ability!" which takes a positive approach to disability.
Too often, children with disabilities are shown neglected, weak or in need of pity.
But those images only perpetuate negative beliefs, which affect the way we behave.
Instead, UNICEF is looking for perspectives that can be empowering, constructive and eye-opening in their diversity. After all, children with disabilities are children first.
Take a look at the Convention on the Rights of Persons with Disabilities and think about what it means to you. Do you have a disability and want to share what you've achieved in life or how you're unique?
Do you know someone who is disabled – a friend or family member? How do you see them facing daily life? How does their life affect you? Maybe you'd like to portray an example of how children's rights are not being fulfilled.
Or a situation where children are getting the rights they deserve and succeeding.
Make a one minute video showing what "It's About Ability!" means to you, whether in the world at large or to you personally.
Be creative! Videos need to tell their perspectives in unique and creative ways. It can be anything from drama to comedy, fiction or documentary, animation or live-action.
Some "Thoughts for Inspiration":
Who are you?: You might have a disability, but who are you as a person? What are you interested in or proud of? What is your world like? What are your dreams for the future?
Diversity: Children have a wide range of disabilities, including many that society doesn't easily recognize. In addition, children with disabilities are diverse and embody a range of personalities and types.
Abilities: Children with disabilities have achieved many personal milestones and successes, either related to their disabilities or in general.
Barriers: What barriers exist that keep an individual from participating in society? These might be physical, social or emotional. Sometimes a small barrier can greatly hinder an individual's progress. What can be done to help break down those barriers?
Representation: Do school curriculum and the media include representations of people with disabilities? Education is not just in the classroom, and including these representations encourages society to embrace disability as part of human diversity.
Universal design: How can people design places and products that are usable to the greatest extent possible by everyone, regardless of their ages, ability or status. This can address anything from buildings to television programs.

UNICEF Youth Video Contest: Judging Your video will be watched by global panel of media makers and youth, who will select the finalists and winners.

The finalists' videos will be displayed on the main UNICEF website.

The winning video will be used in the State of the World's Children launch materials, made available for broadcast around the world, and distributed through online channels.

The winning video maker will receive a SONY HDV Flipcam.

UNICEF Youth Video Contest: Criteria
Video content must relate to disabilities, either by expressing a personal experience or commenting on the rights and challenges faced by those with disabilities (see "Thoughts for Inspiration" above).
Videos must be respectful in the words and images it contains and how people are represented.
We welcome videos in all languages; however, for videos not in English, please provide an English language transcript of the script or subtitles.
All videos must be one minute (60 seconds) in length.
Participants must be below 25 years of age.
Submissions can be either by an individual or a group, and can be sponsored by an organization or corporation.
Each individual or group is limited to one submission.
All videos must be free of copyright materials, i.e. video footage or music used without permission of creator. This means you cannot take clips from the internet or television and use these images in your video.

Deadline is 15 December.

For more information, visit: UNICEF CRC Video Contest Website

More: Education Scholarships » Academic Scholarship » Scholarships for Children with Disabilities